Hi Tokonauts,
Here are the steps you can take to get customer service or Live Chat:
Find the articles needed to solve your problem. If you don't find the article, please select "Chat" to get further customer service.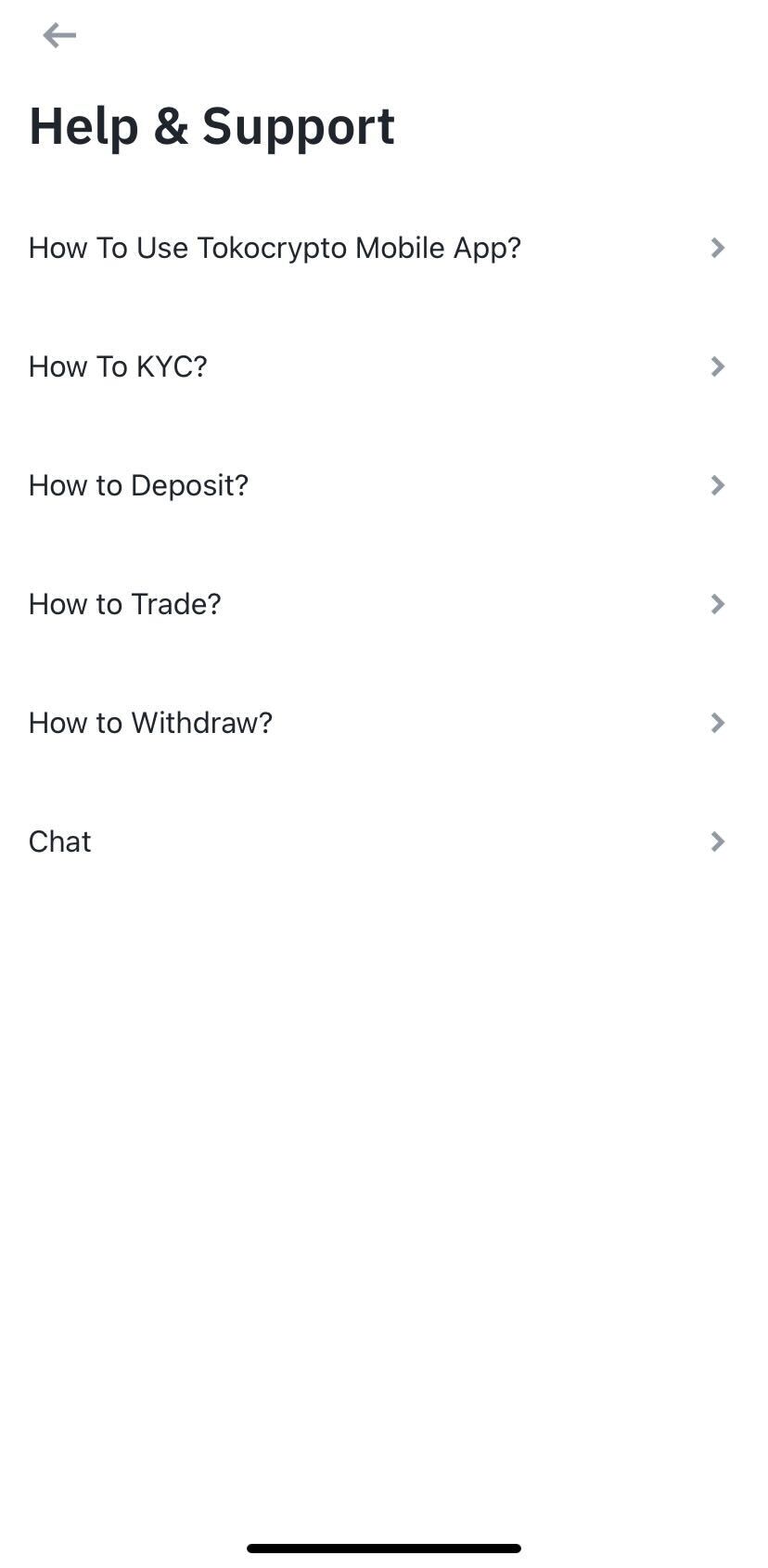 Select a Topic you want to ask a question or need help with.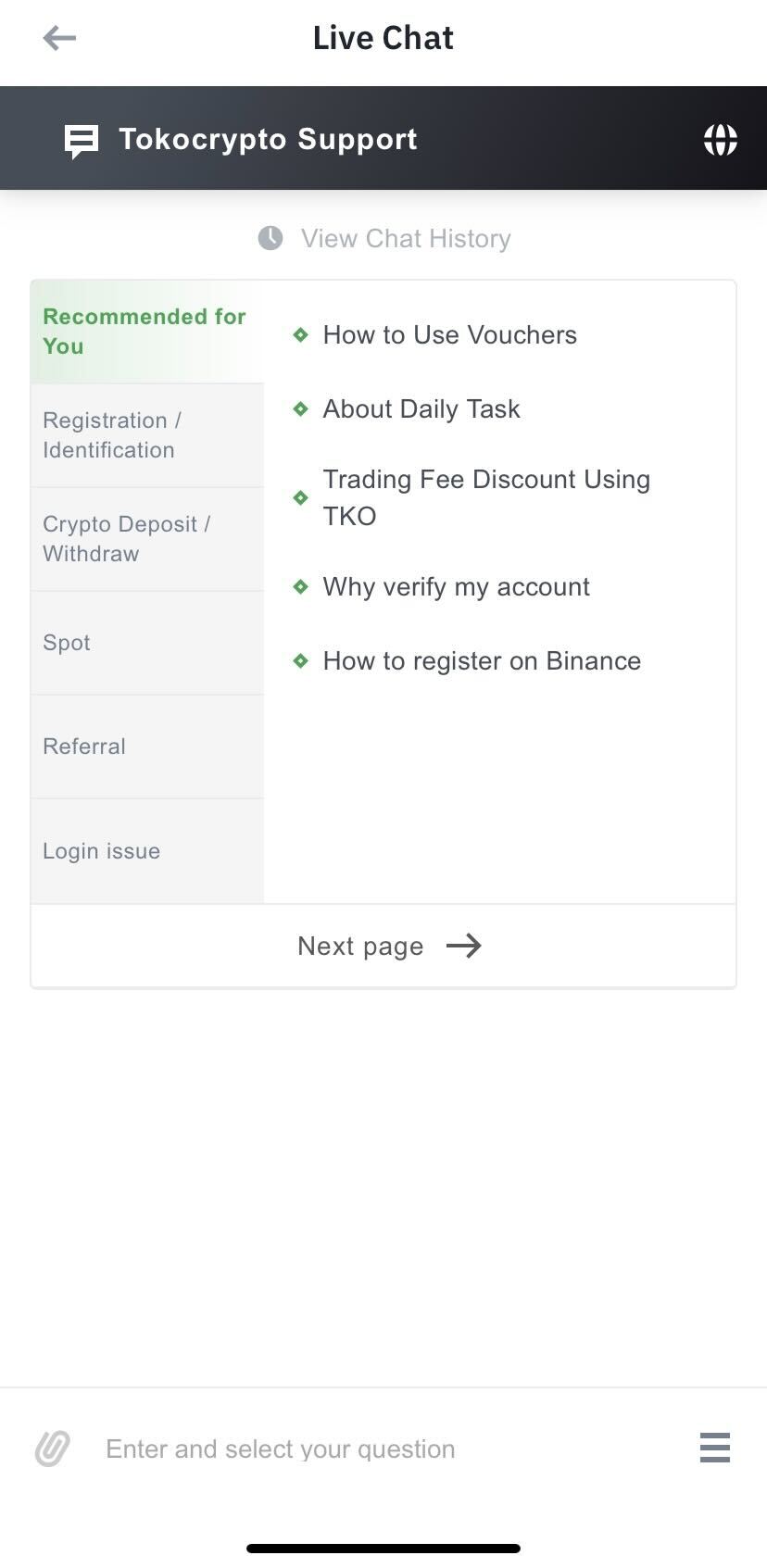 After you select the question topic, related information will be provided on the live chat page.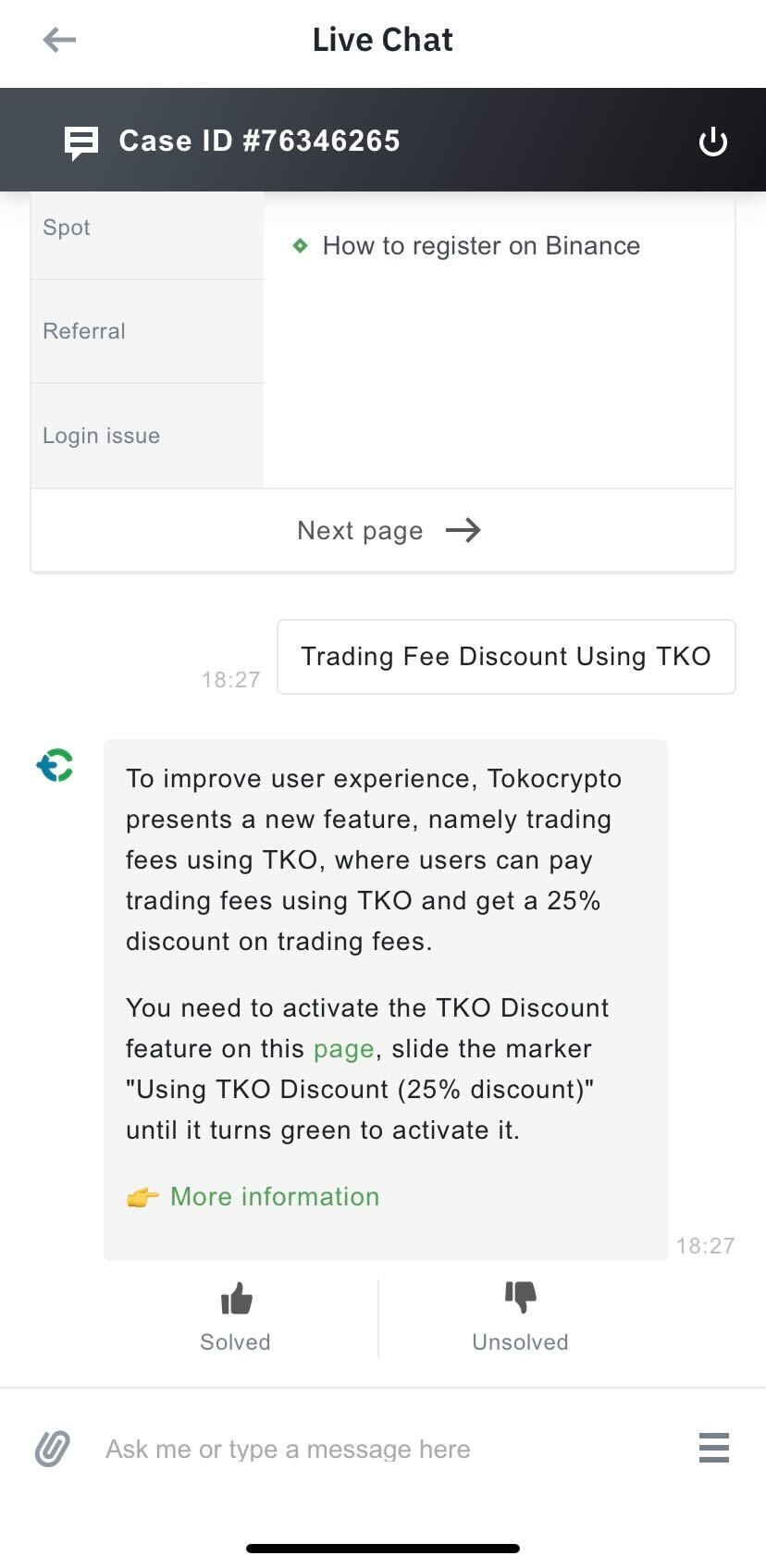 If you feel the question was not answered or the issue was not resolved, select the "Unsolved" button. After that you will be given the option to continue to the FAQ or to CS. Select "Yes, transfer to Customer Service" to be able to consult CS directly.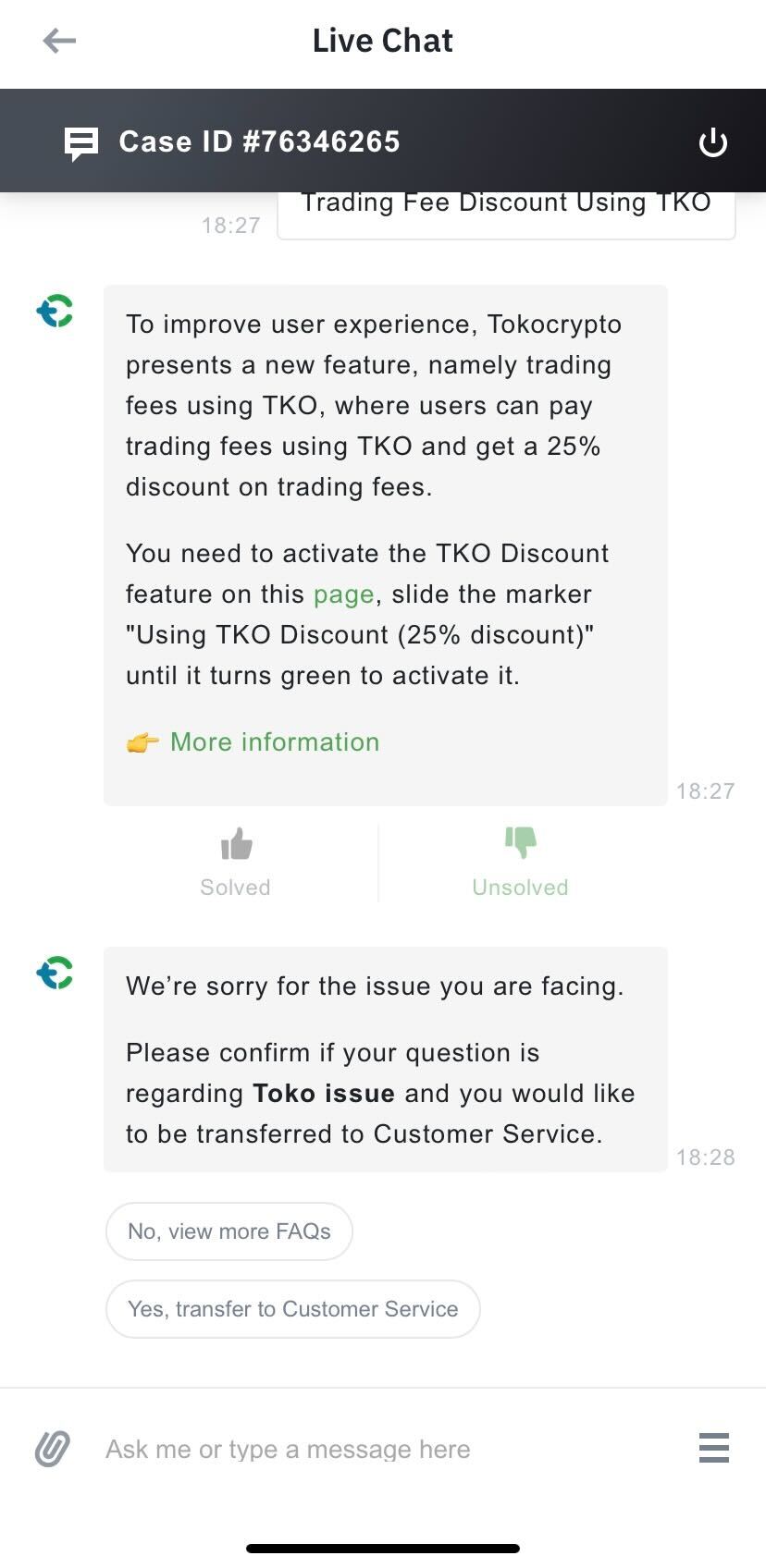 You can see the estimated queue time, please wait until it's your turn.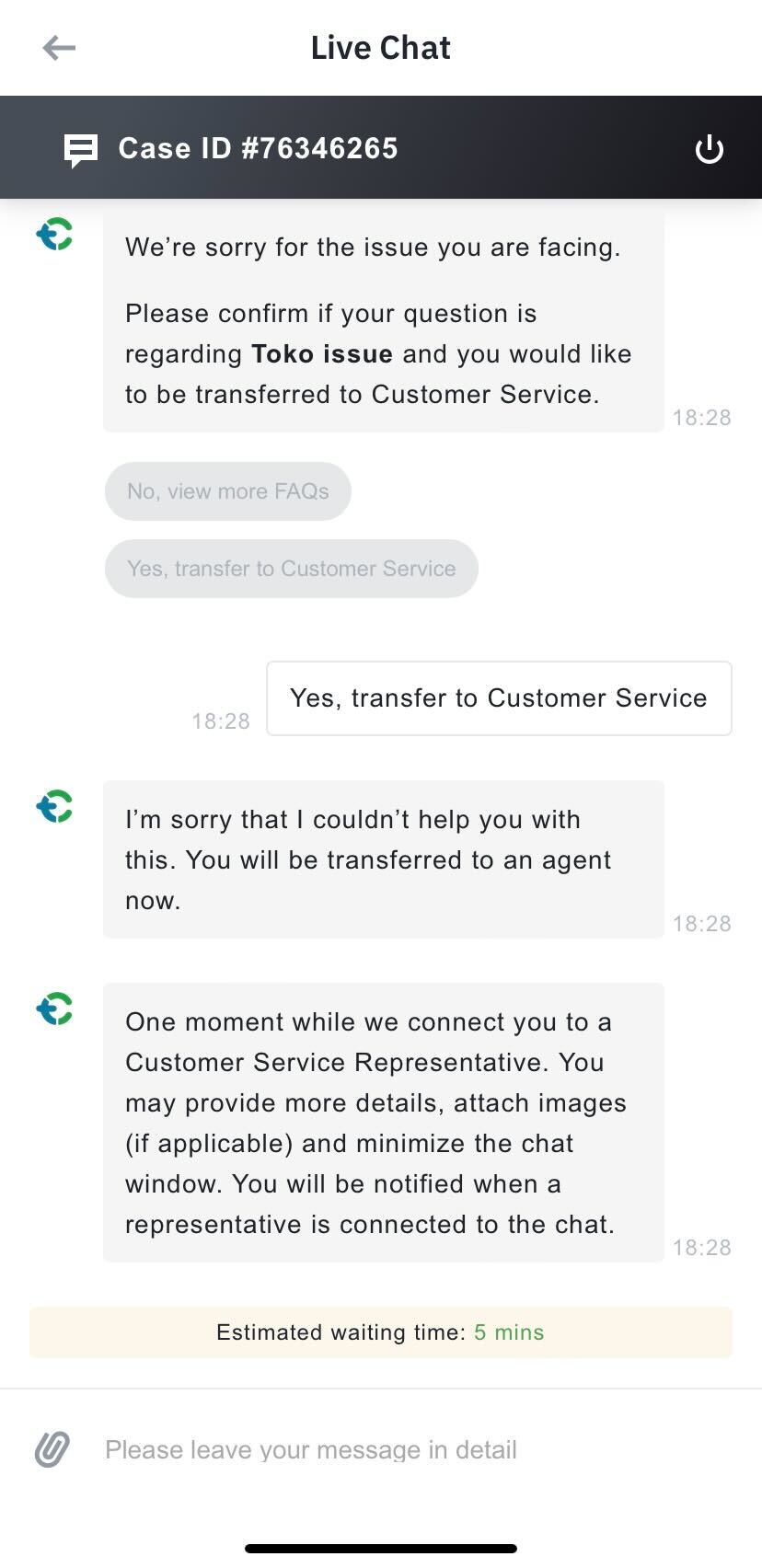 If you feel the question has been answered or the issue has been resolved, you can click the "Solved" button.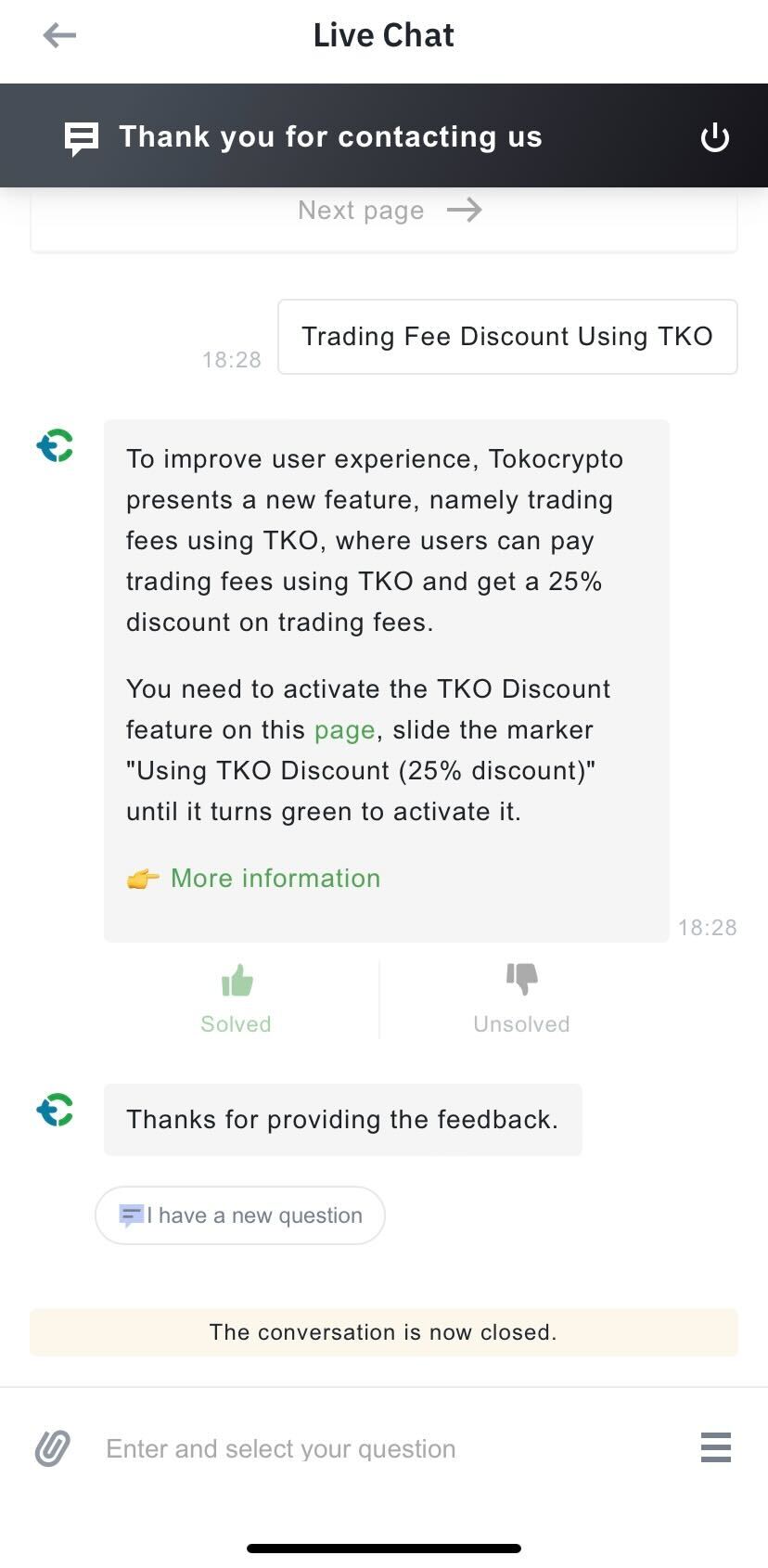 You can contact Live Chat at the website version by click the link below:
Indonesian: https://www.tokocrypto.com/chat
English: https://www.tokocrypto.com/en/chat