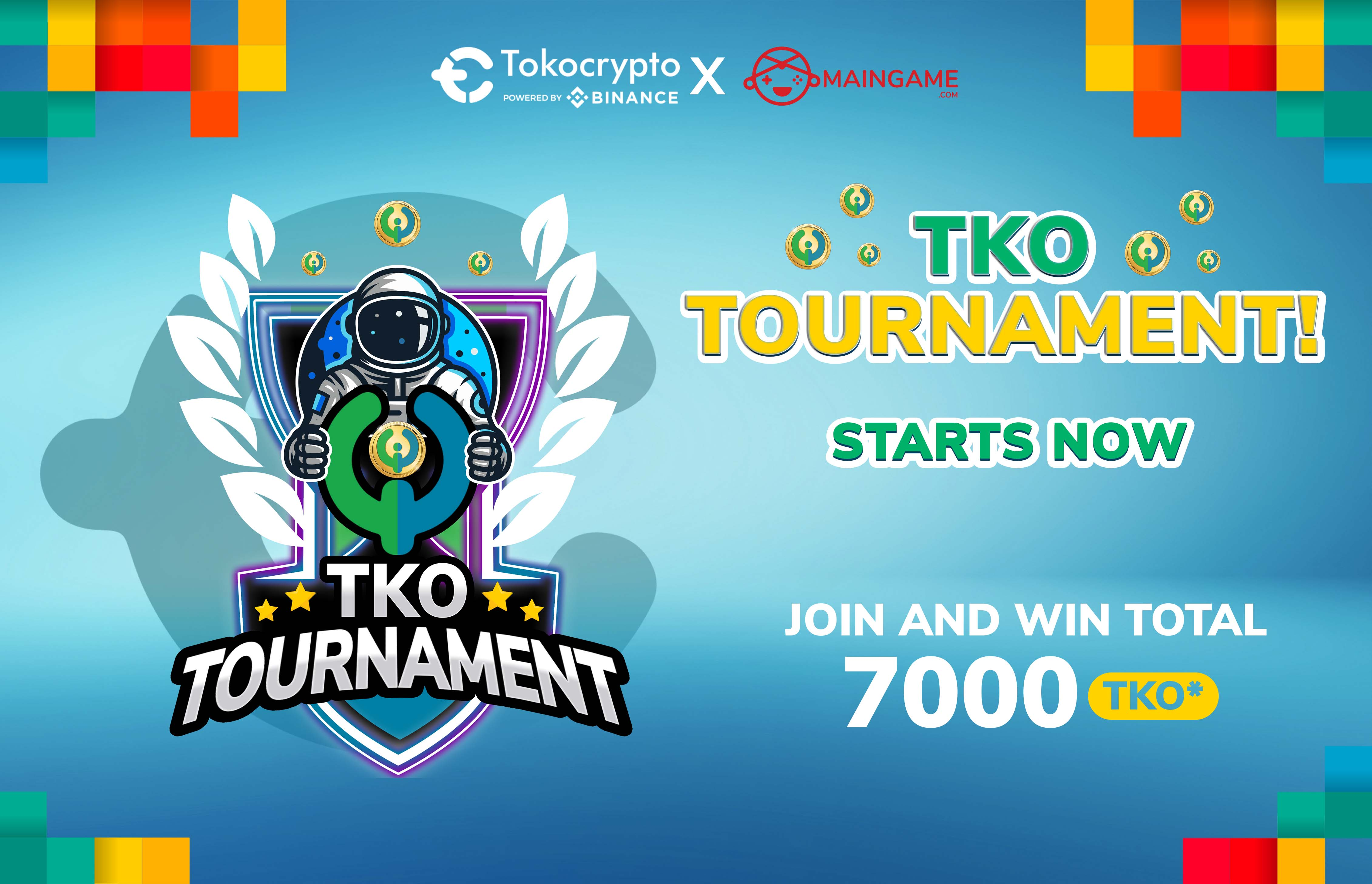 Hi Tokonauts!
Let's have fun together and show your highest score!
This time, Tokocrypto in collaboration with Maingame.com presents space Hit Game Competition special for you members of the Tokocrypto community. For those of you who managed to get the highest score in this period will be entitled to bring home a total of 7000 Toko Token (TKO), with the scheme:
Top 1 - 5 will get 500 TKO each.

Top 6 - 15 will get 250 TKO each.

Top 16 - 35 will get 100 TKO each.
What are you waiting for, play the Space Hit Game, and get your highest score now!


Terms and Conditions:
Applies to all Tokocrypto customers who successfully perform KYC level 1.

The game competition will start on Monday, 14 December 2020 at 18.00 WIB and end on Sunday, 20 December 2020 at 23.59 WIB.

There will be a total of 35 highest scoring winners from the three competition categories.

The leaderboard can be seen on the website

https://tko.maingame.com

Participants cannot win consecutive Weekly Prizes in the game.

If there are several players with the same score, the winner will be the player who submitted the score or score first.

Players cannot participate in competitions and get prizes for cheating.

Winners are declared invalid if they do not meet the Terms and Conditions.

The winner must fill in data for a maximum of 2 x 24 hours, more than that the prize is declared forfeited.

Tokocrypto and Maingame have the authority to change the Terms and Conditions without prior notification.

Prizes will be sent no later than two weeks after the competition ends.

The judges' decision will be final.

All customers can participate, except Binance and Tokocrypto employees.
Stay tuned for further information on all official Tokocrypto channels:
Telegram: Tokocrypto Official Group
Twitter: Twitter Tokocrypto
Facebook: Tokocrypto Official Facebook
Instagram: Tokocrypto Instagram
YouTube: Tokocrypto Youtube
LinkedIn: Tokocrypto LinkedIn