Hi Tokonauts,
You can simplify the trading process on Tokocrypto by using CryptoHero Bot. Here are the steps you can take to create an account to use CryptoHero Bot when trading on Tokocrypto:
Activate Your Trading API
Before you create an account on CryptoHero Bot, make sure you have enabled API Management, please follow THIS step
How to Create a CryptoHero Bot Account
1. Open CryptoHero Bot page;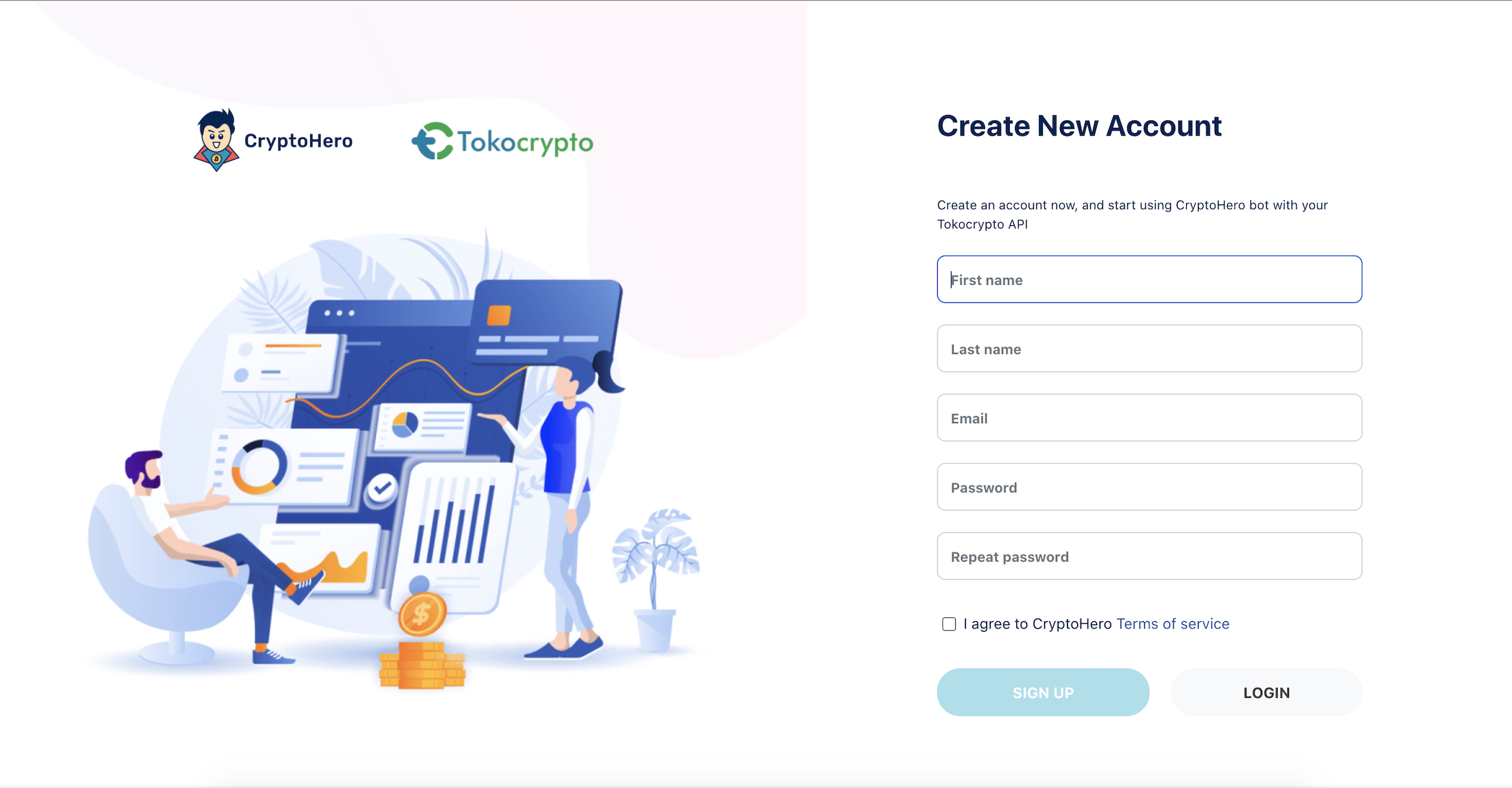 2. Fill in the Name, Email, and Password data to create an account, tick the Terms of Service and click Sign up;
3. Verify the OTP code sent via registered email, click submit;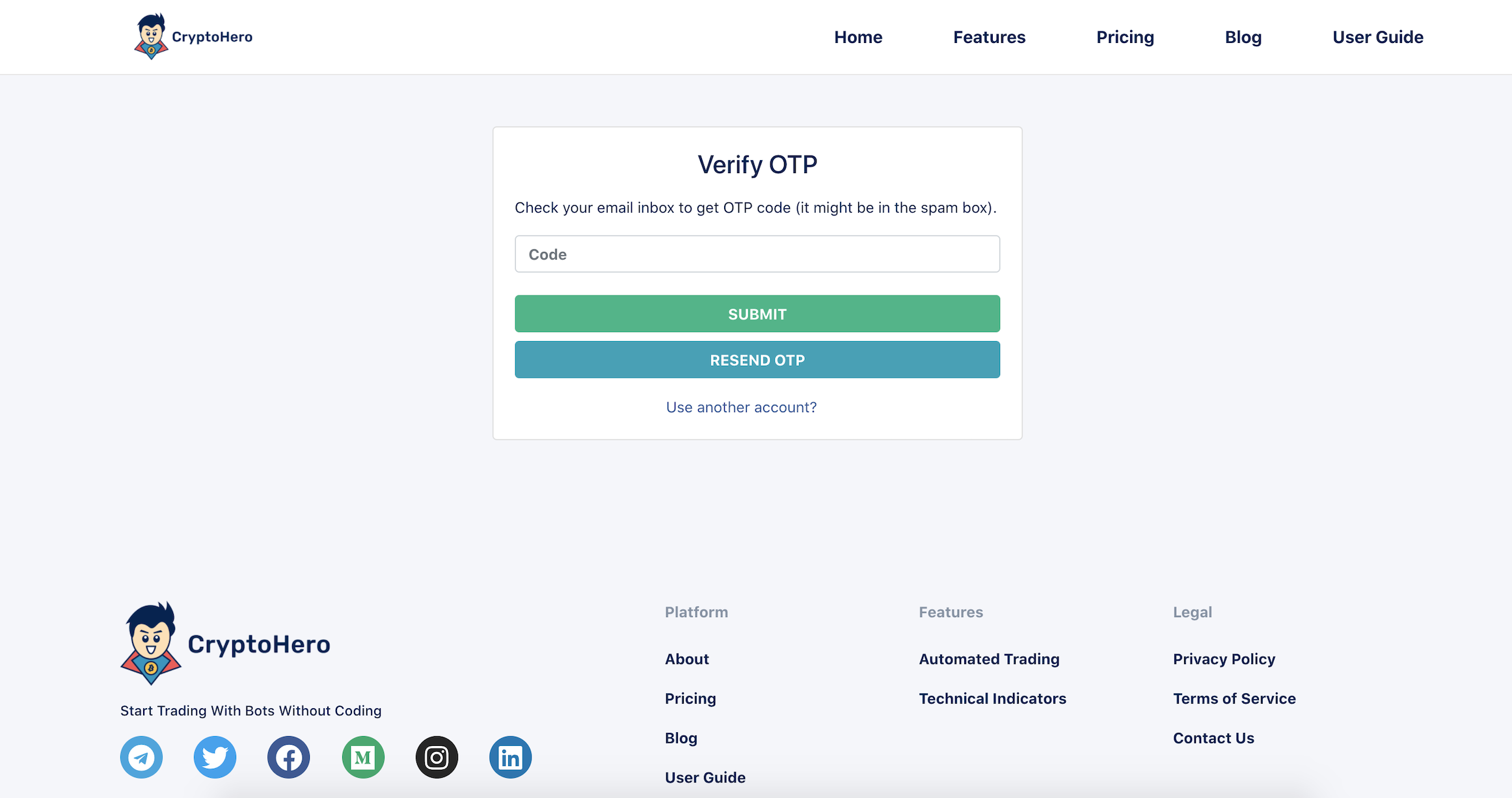 4. Once your account is verified, the CryptoHero Bot page will appear;
5. To connect a Tokocrypto account with CryptoHero Bot, click the settings menu;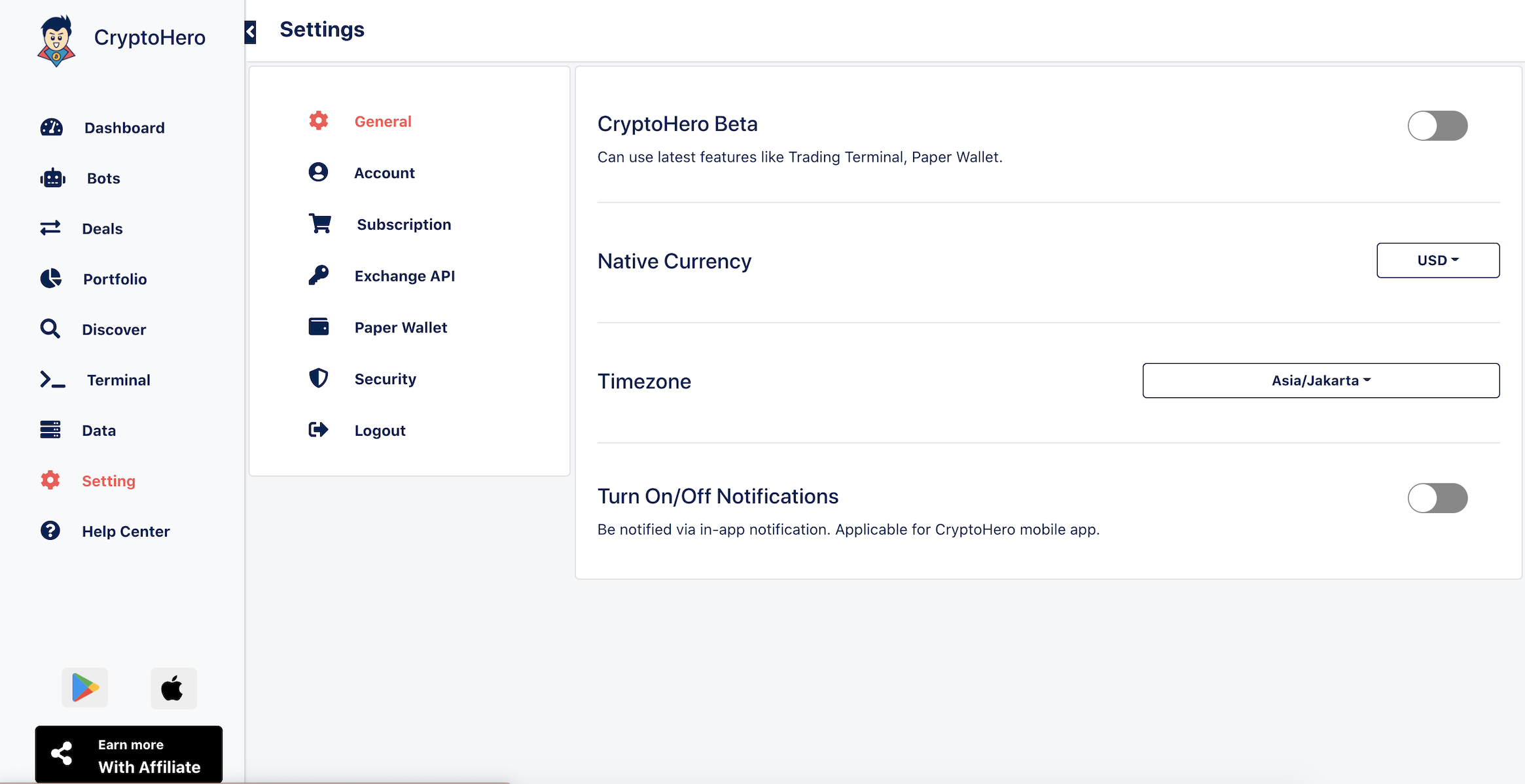 6. Click the Exchange API menu to add the Tokocrypto account API;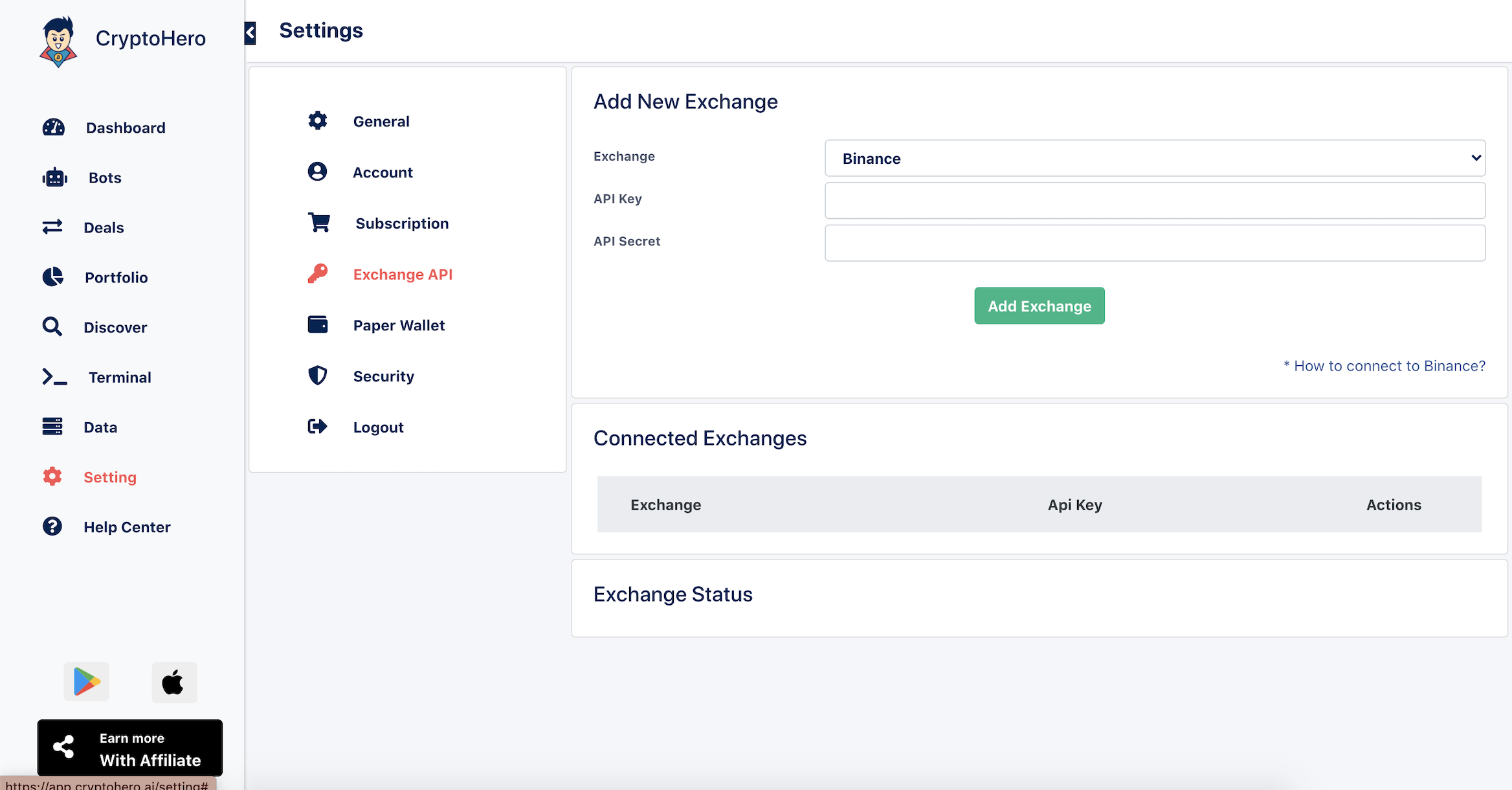 7. Select Exchange Tokocrypto, enter the API Key and Private Key (API secret) on the API page of your previous Tokocrypto account, click add exchange;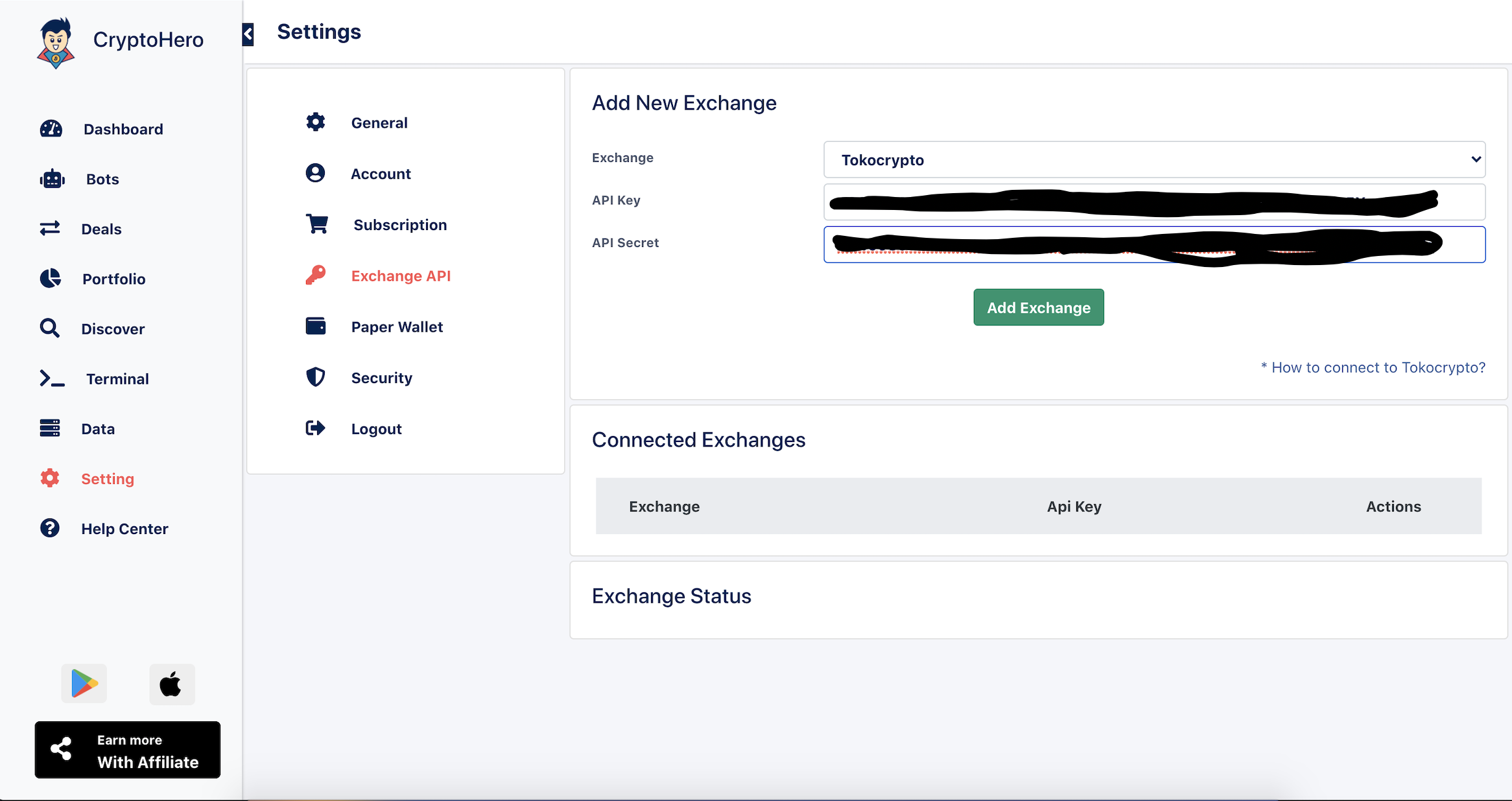 8. If successful, the Tokocrypto account API will appear in the Connected Exchanges section and the status is Fully Operational;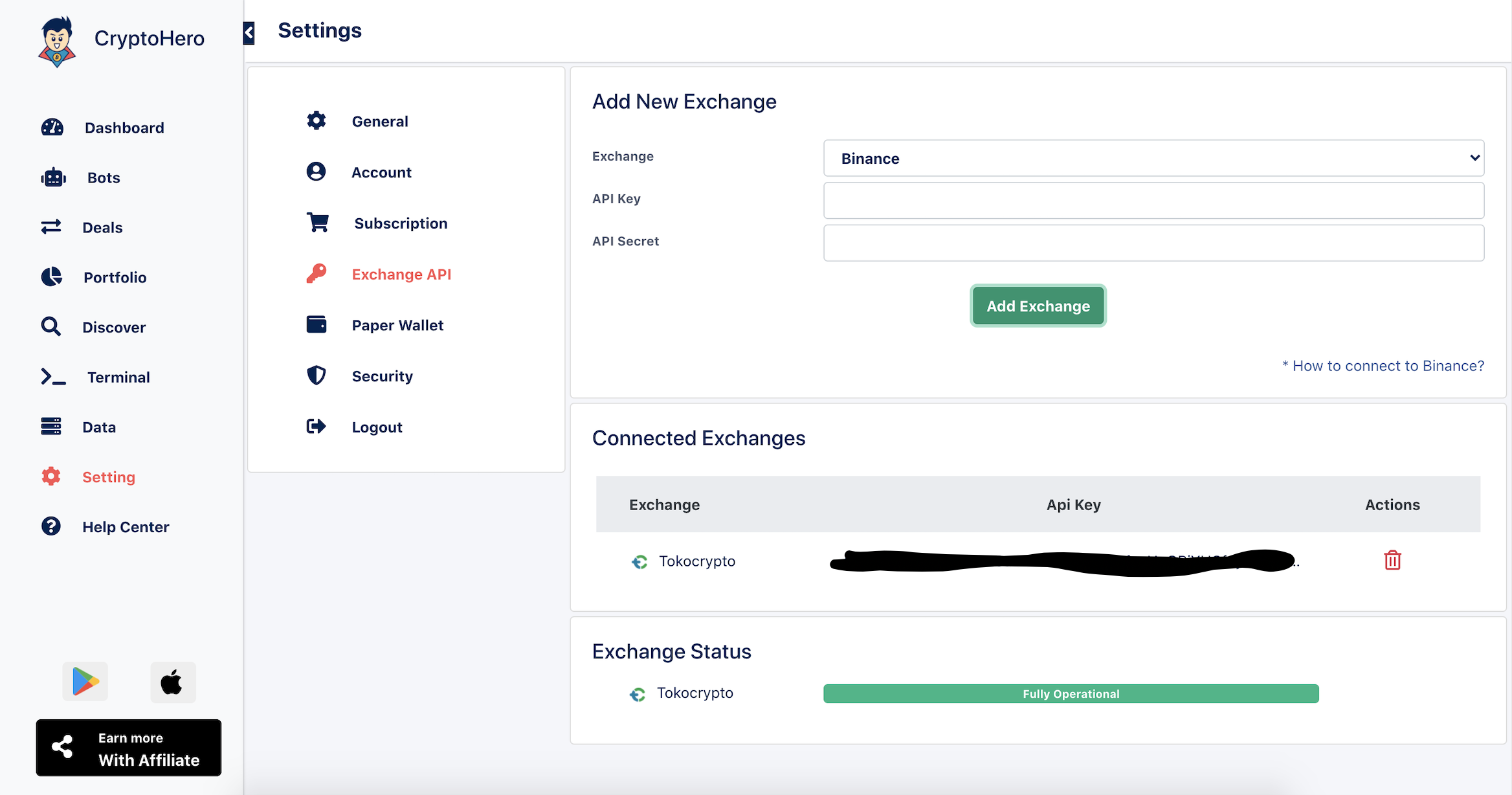 How to Create a Bot
After the CryptoHero Bot account is connected to the Tokocrypto account, you can start creating a trading bot in the following way:
1. Return to the Bot menu, at the top right corner there is the word Paper, click the menu and change it to Tokocrypto (to create a bot directly connected to a Tokocrypto account);

2. A Bot creating page will appear, you can change the name of the Bot;

3. Perform Bot settings by selecting the asset to be used (there are stablecoin, BTC, and ETH pairing options), select the strategy, either Long or Short;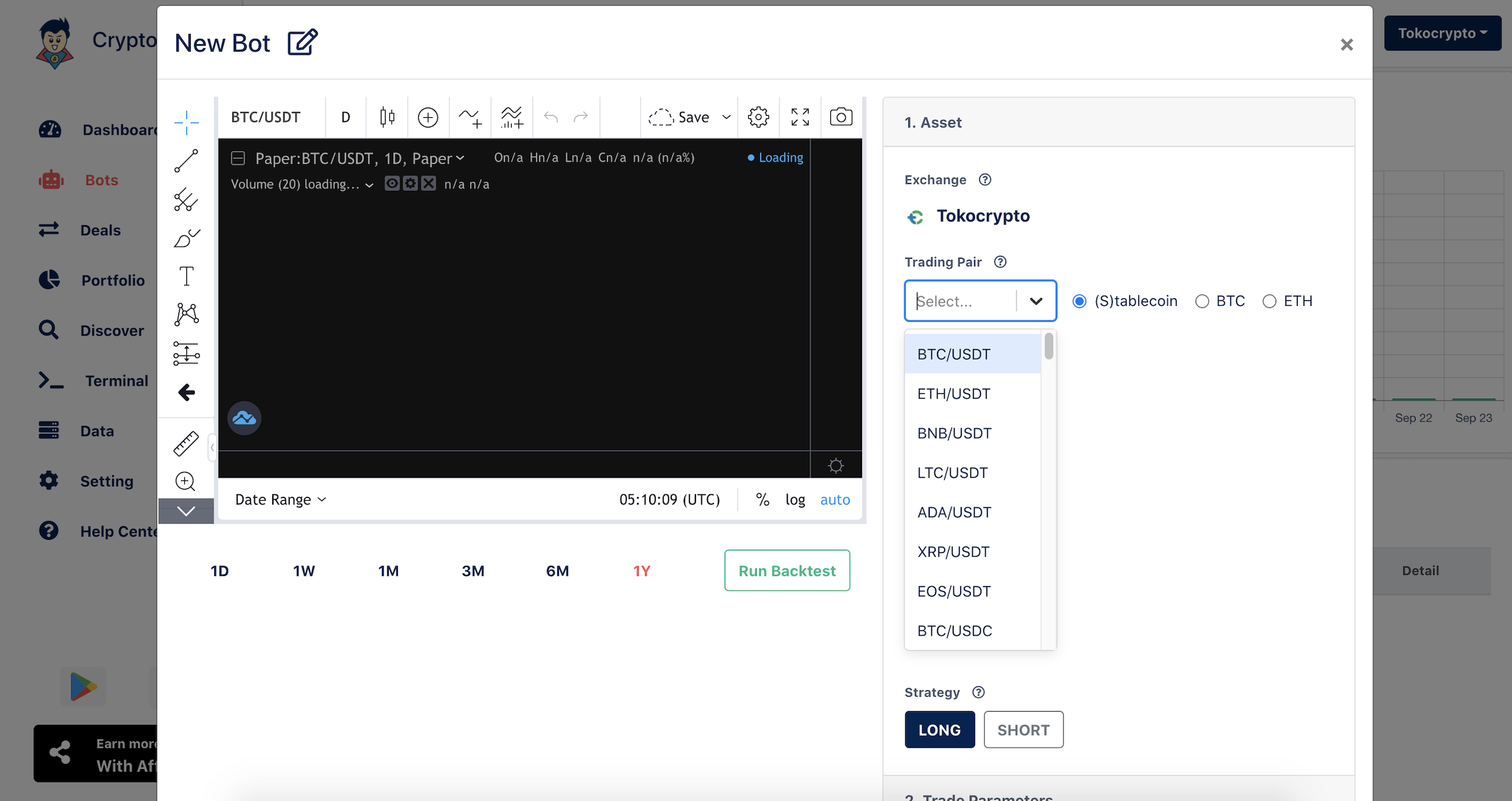 4. Second, set Trading parameters where in this section you can determine the allocation of funds used and the type of order used, both static and dynamic, you can determine extra orders as well as trading frequency;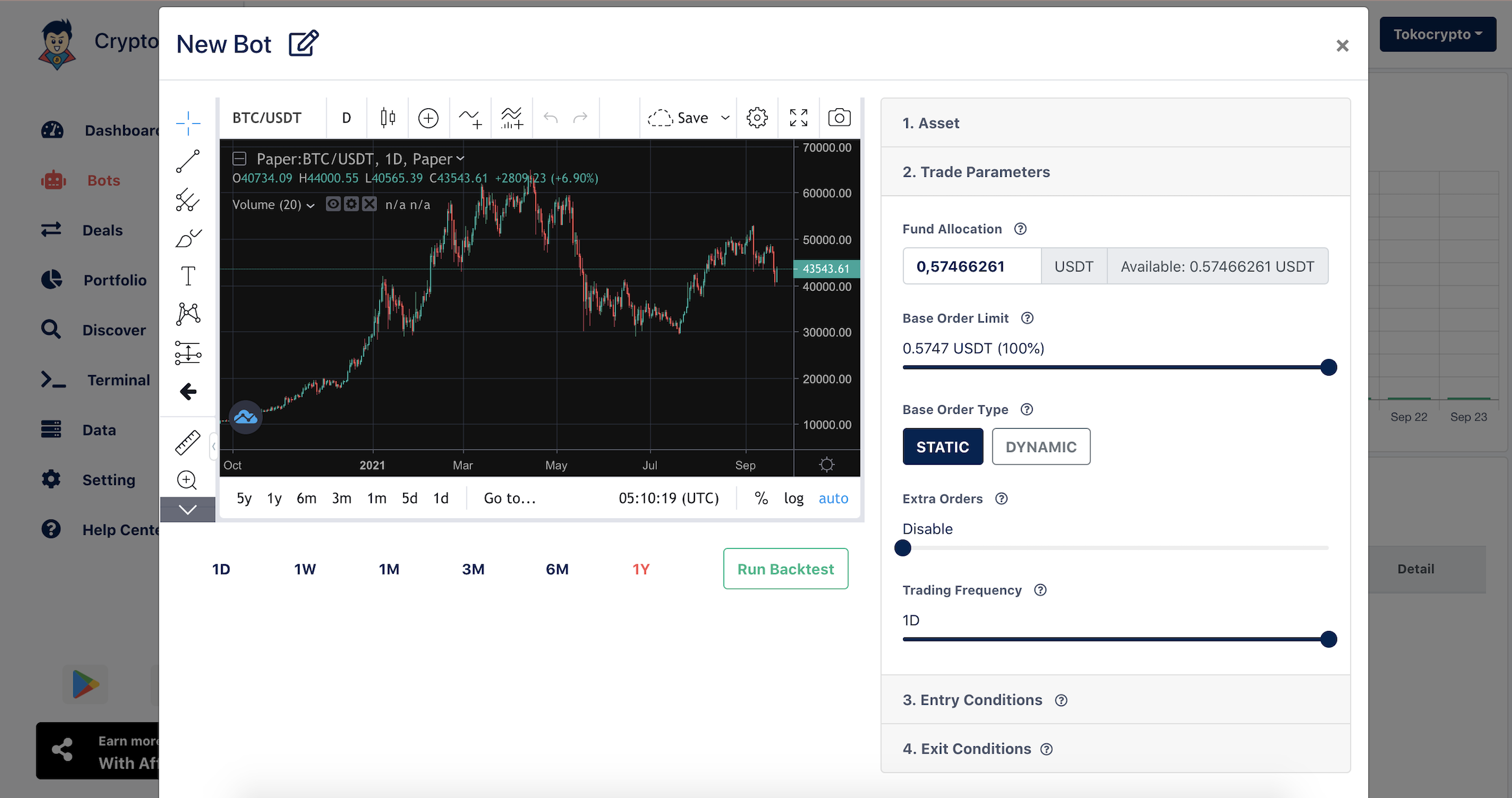 5. Third, set Entry Conditions, you can define trigger indicators and can choose available indicators such as Bollinger Bands, EMAs, and so on;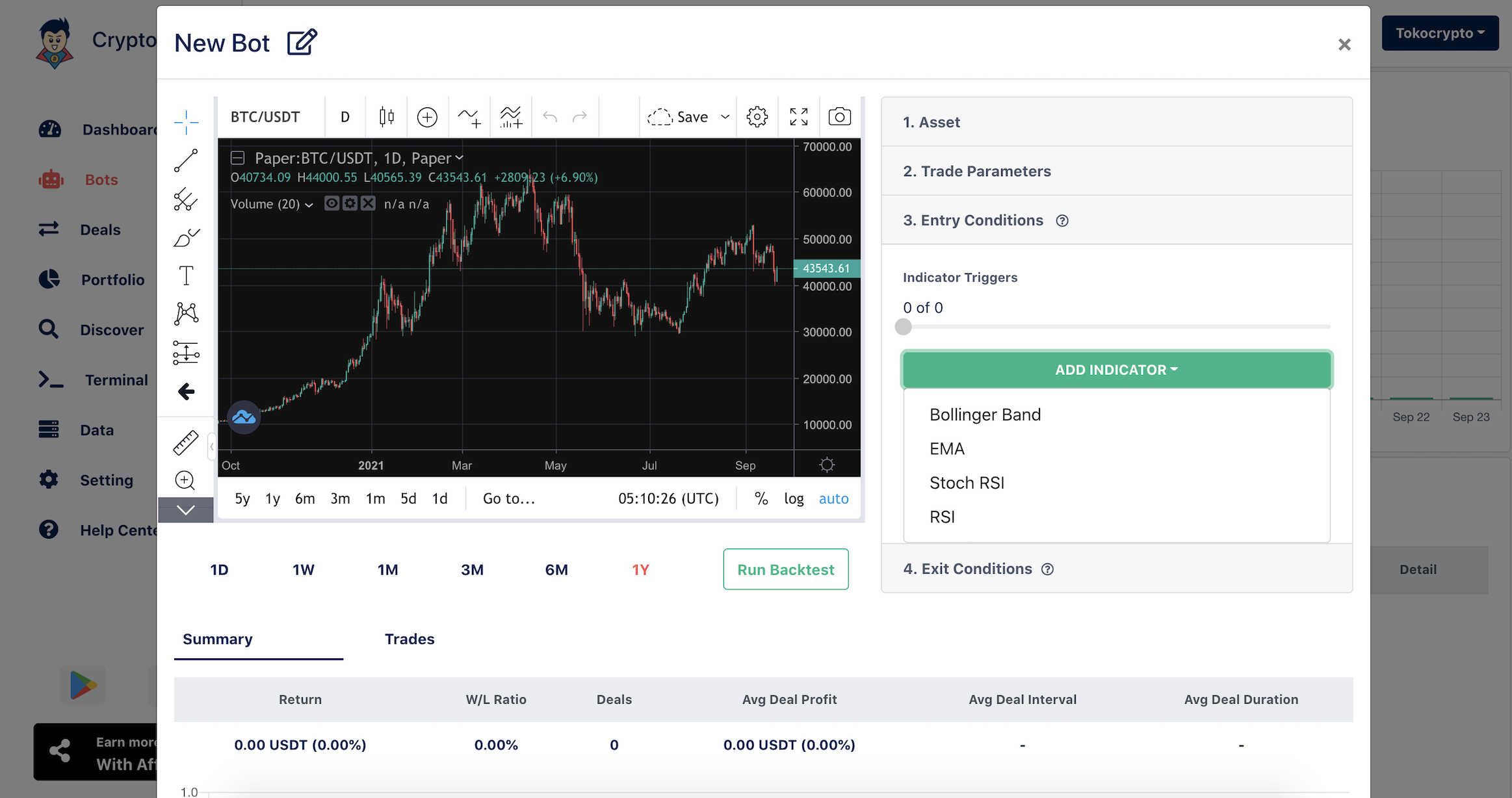 6. Finally, set Exit Conditions, at this stage you can determine what percentage of take profit and determine the desired stop loss using available indicators such as Bollinger Bands, EMA, and so on;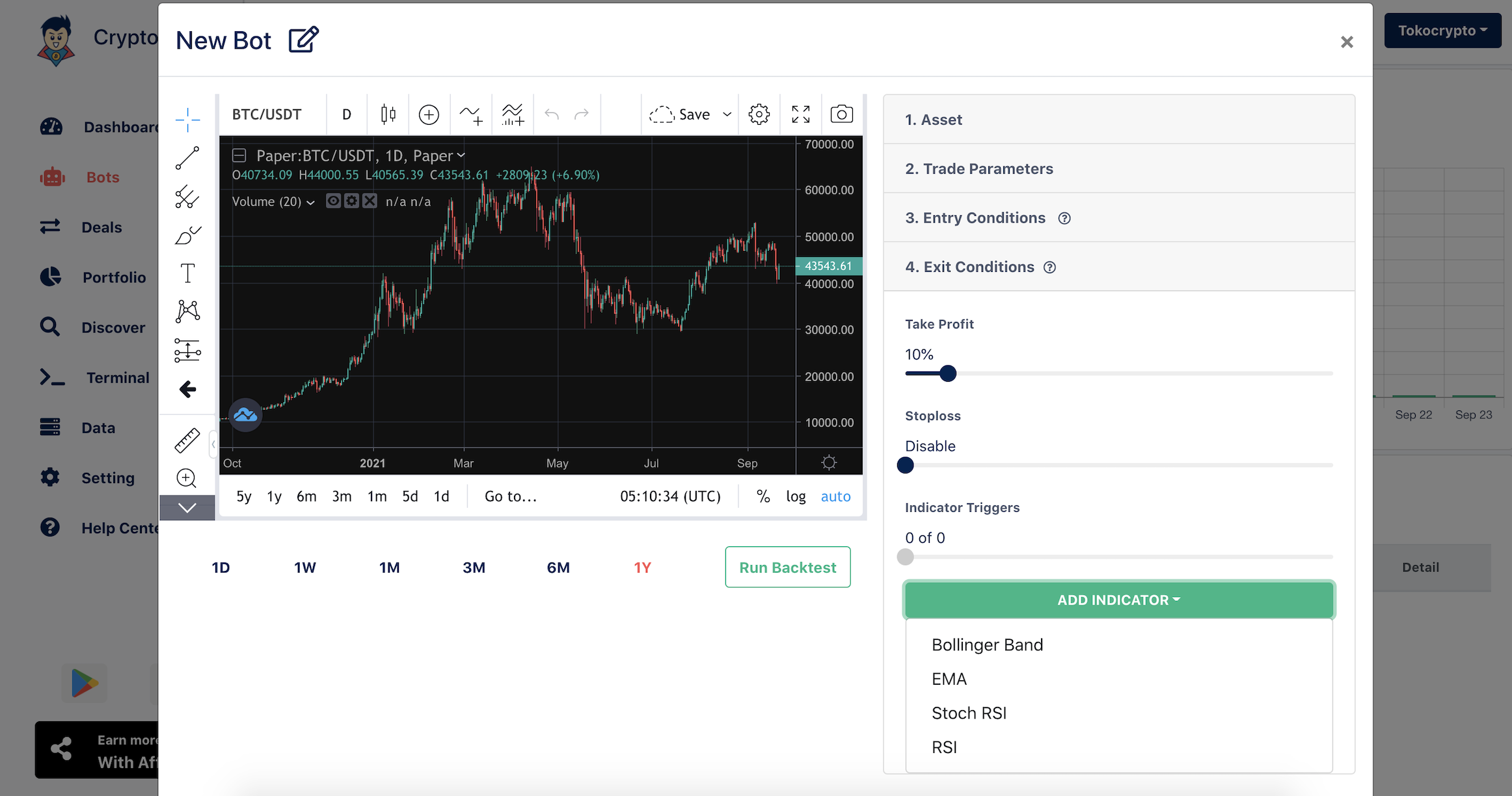 7. After the set of 4 steps above, you can run a backtest first or you can directly create a bot by clicking the Create Bot button below;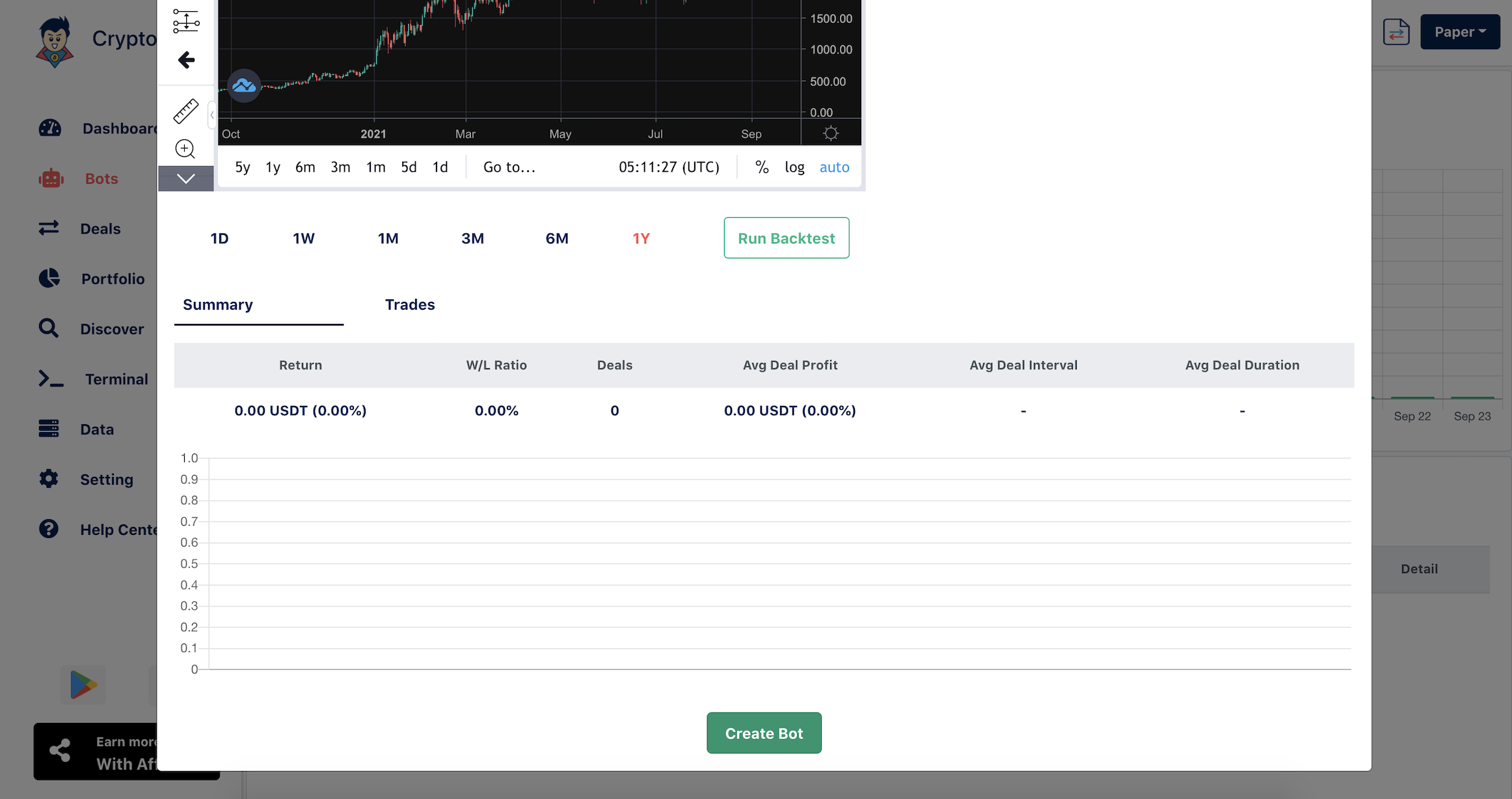 8. After success, the bot that has been created will appear in the Active Bot section, you can see details of the selected pair, return, performance, status and can disable the bot by clicking the green button in the Action section.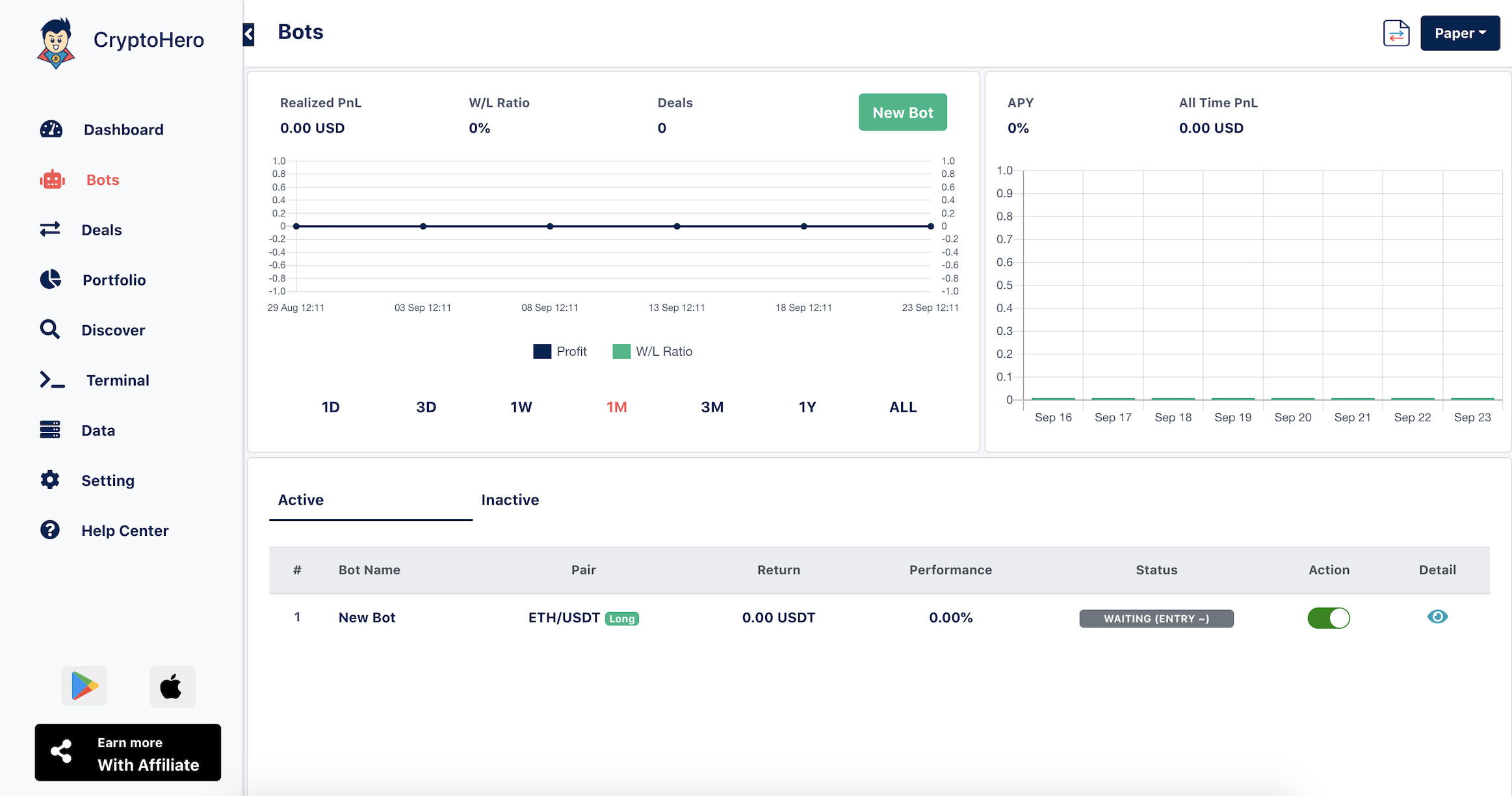 Terms in CryptoHero Bot
Long: Buy

Short: Sell

Base Order Limit: How much fund allocation is entered in the first order (allocation of funds during the first order)

Static: As per static limit you want (most commonly used)

Dynamic: Using percentage

Extra Order: The remaining allocation of funds will be used for the number of transactions

Trading Frequency: The higher the frequency the lower the risk and profit, the lower the frequency the higher the risk and profit
There is a TKO for those of you who use CryptoHero Bot in full HERE (hyperlink campaign cryptohero bot)
What are you waiting for? Use CryptoHero Bot to make your trading easier NOW
Salam to the Moon
Stay tuned for further information on all official Tokocrypto channels:
Telegram: Official Group Tokocrypto
Twitter: Twitter Tokocrypto
Facebook: Official Facebook Tokocrypto
Instagram: Instagram Tokocrypto
YouTube: Youtube Tokocrypto
LinkedIn: LinkedIn Tokocrypto