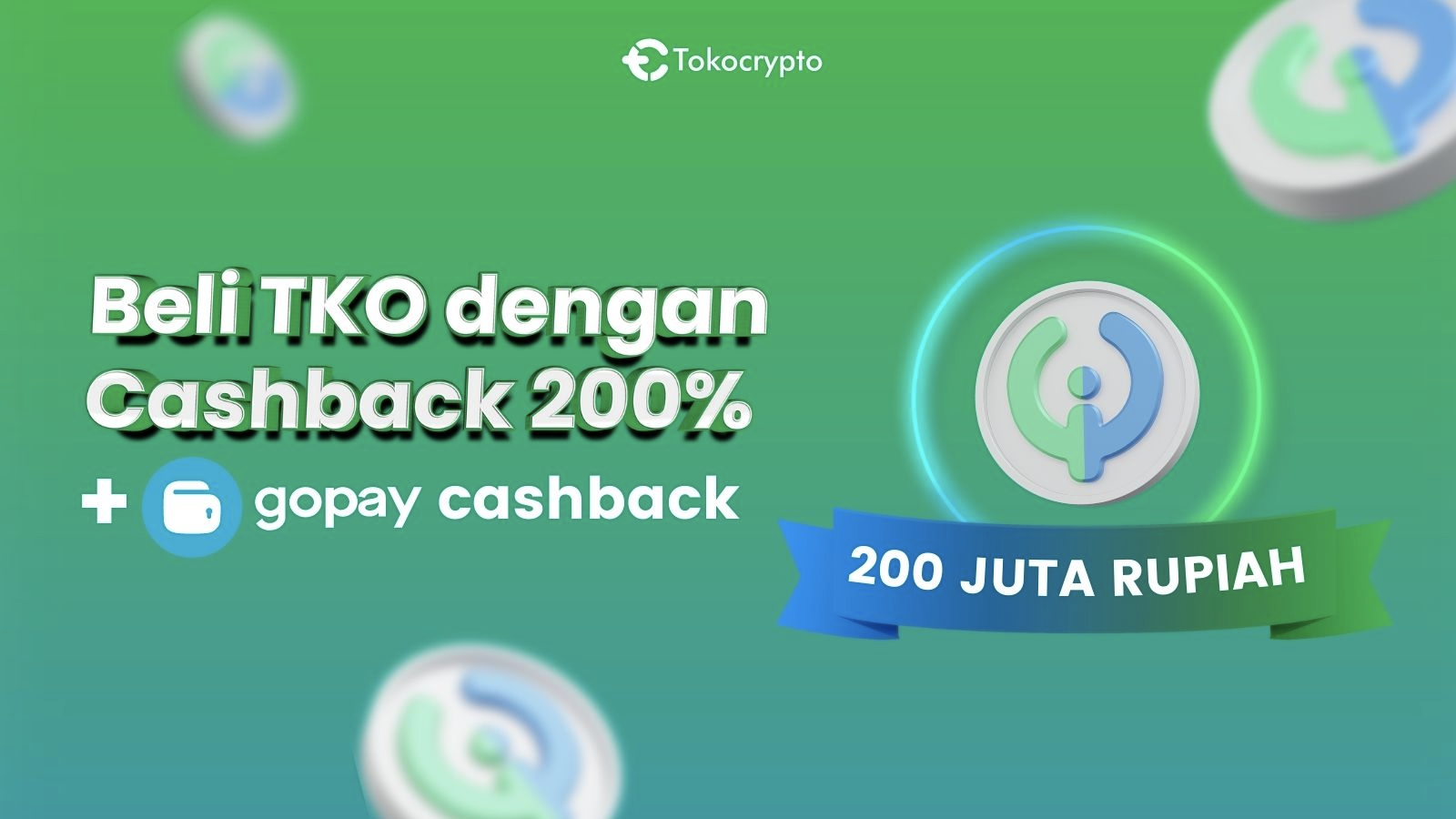 Hi Tokonauts,
Welcome, November! Want to get additional cashback from Tokocrypto? This time, Tokocrypto will distribute a total cashback of IDR 200,000,000 for those of you who buy TKO, with the following scheme:
Buy TKO with any pairing available at Tokocrypto (BIDR, USDT, and BUSD) at least $100 in 1 transaction;

Cashback $0.2 TKO for every transaction with a minimum transaction of $100 TKO, applies in multiples;

Maximum cashback per customer is $7.5 TKO;

The daily cashback quota is $1,450 TKO per day.
In addition, you can have the opportunity to get an additional cashback of IDR 50,000 by topping up via GoPay for IDR 2,000,000 using your Tokocrypto account. The Gopay cashback is valid for the first 300 people daily.
What are you waiting for? Let's trade TKO at Tokocrypto NOW and get additional cashback from GOPAY
How to Make a Deposit via GoPay guide HERE
Don't miss another GoPay cashback promo here
General terms and conditions:
Promo applies to all Tokocrypto customers who have passed the KYC level 1 verification;

Promo is valid from Friday, November 5, 2021, to Thursday, November 11, 2021;

The promo is valid every day from 10.00 to 22.00 WIB;

The promo quota is limited per day!

GoPay promo valid for

1x cashback/customer/period

Gopay cashback daily quota is valid for

the first 300 people

.

The daily cashback quota is

$1,450 TKO per day

The cashback will be received within a maximum of 14 working days after the program announcement ends on Friday, 12 November 2021;

Tokocrypto and GoPay have the authority to change the Terms and Conditions without prior notice;

Tokocrypto and GoPay have the right to cancel the promo if it is proven that users do not meet the specified conditions;

Prize-related questions can only be submitted within a maximum of 30 days after the prize has been distributed (30 working days after winners have been announced);