Hi Tokonauts,
Claim Voucher feature is back in Tokocrypto! Now you can claim a reward voucher on your Tokocrypto account, here are the easy steps of how to claim a voucher:
1. Log in to your Tokocrypto account, click the profile page on the top right corner;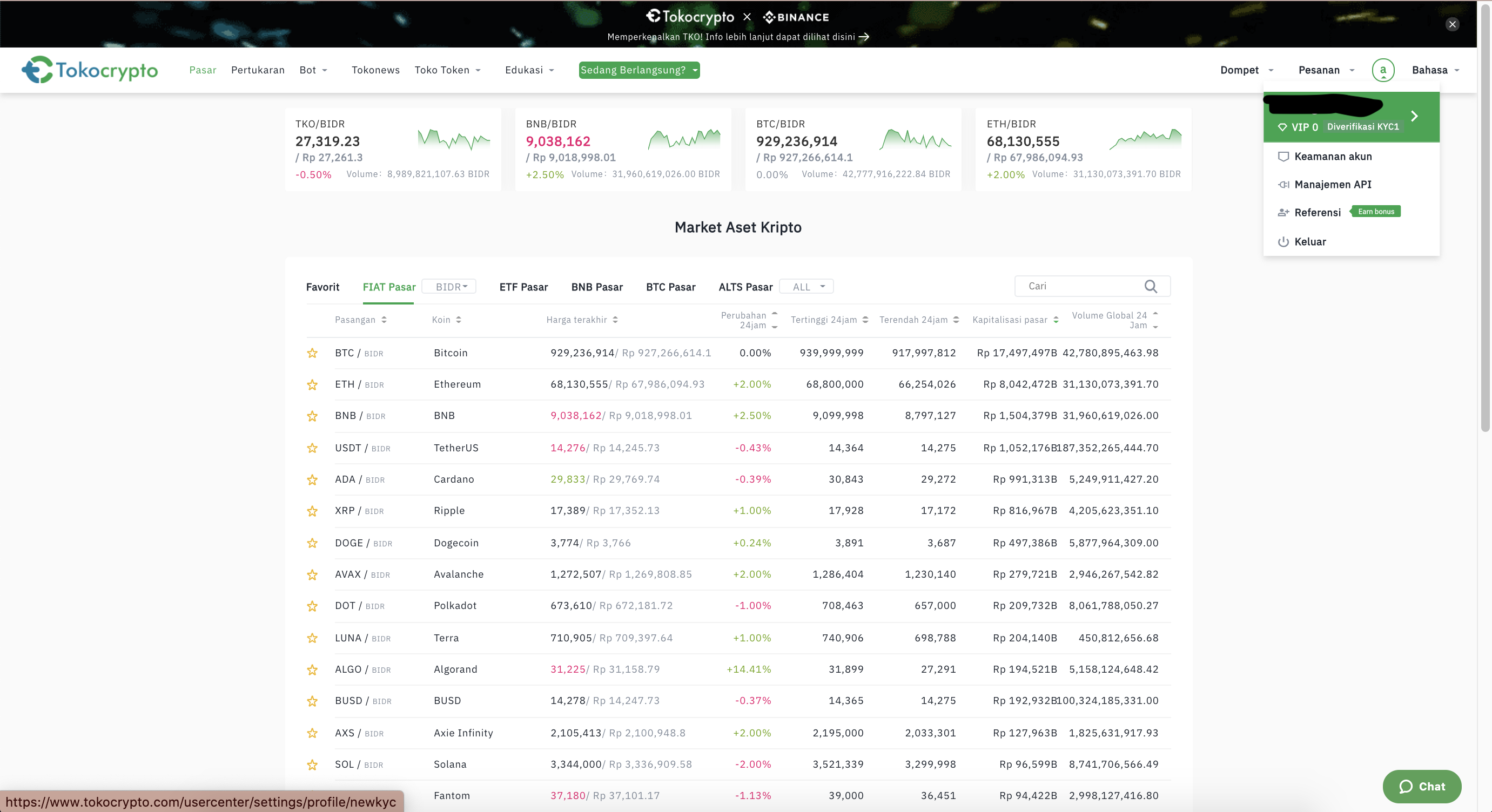 2. Click on the Voucher Page menu, you will see the Claim Voucher;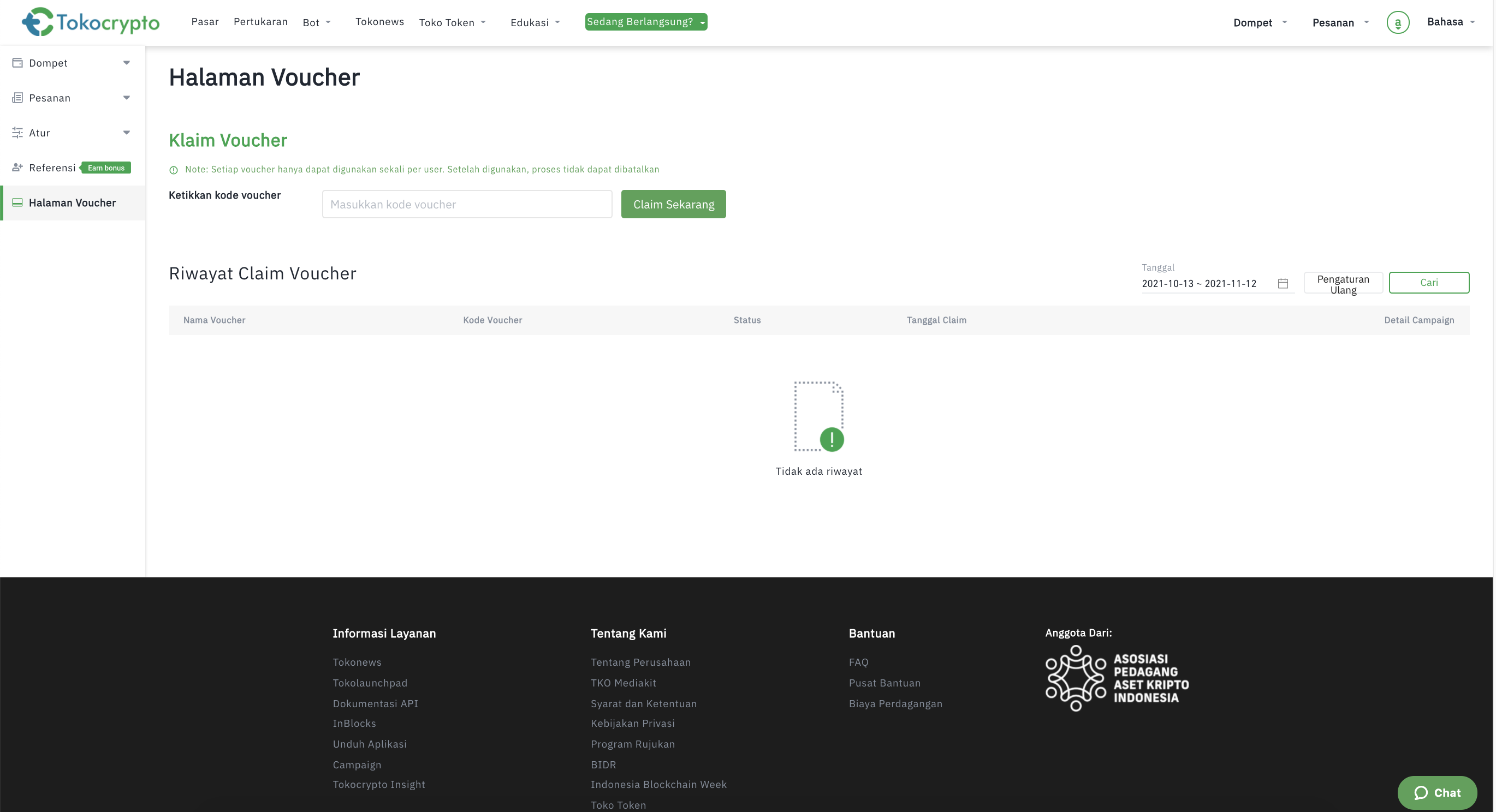 3. Enter the voucher code you want to claim, click the Claim Now button until a pop up message appears that your claim process was successful;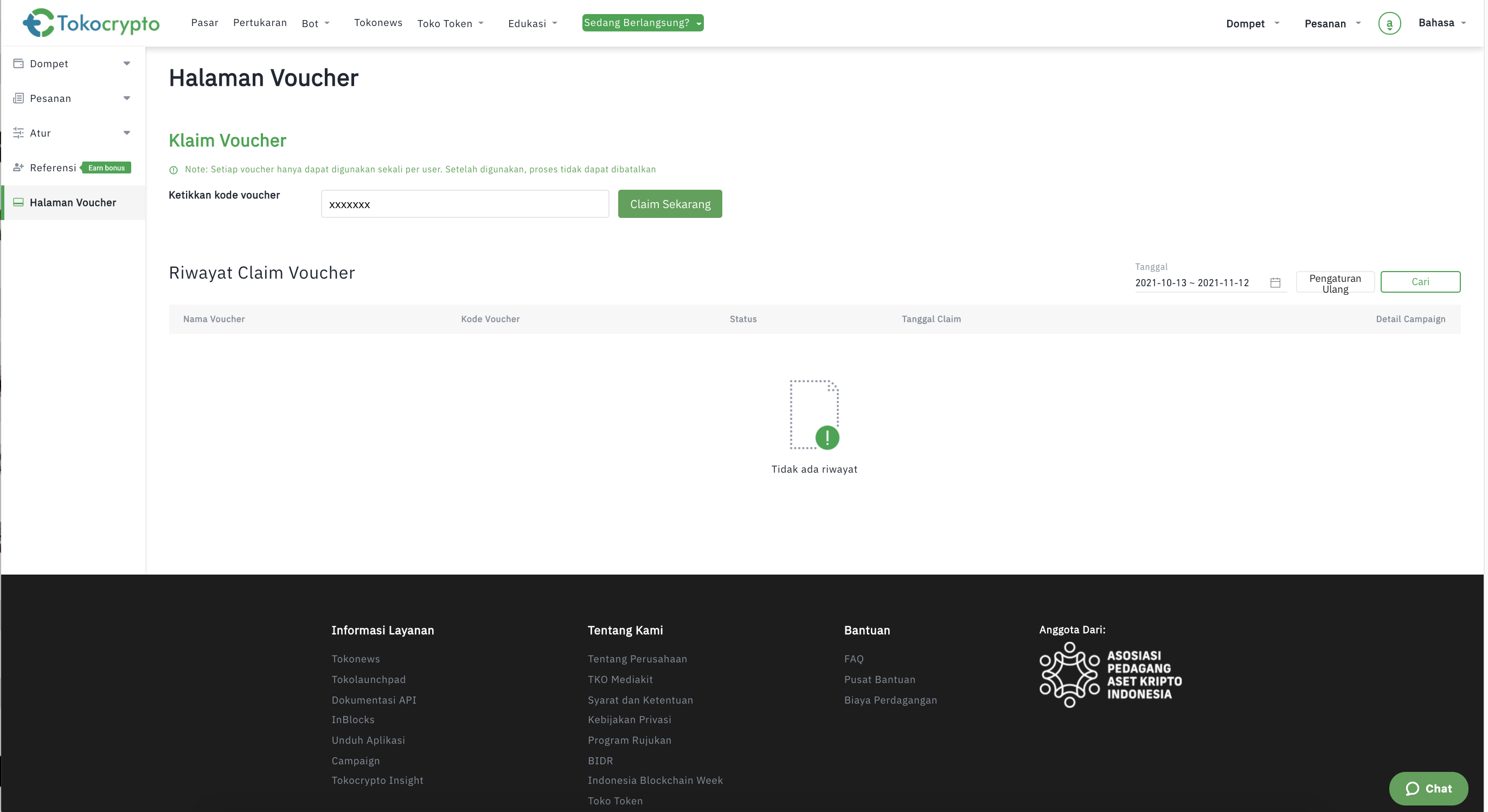 4. If the Voucher Claim process is successful, the claim history will appear in the Voucher Claim History section.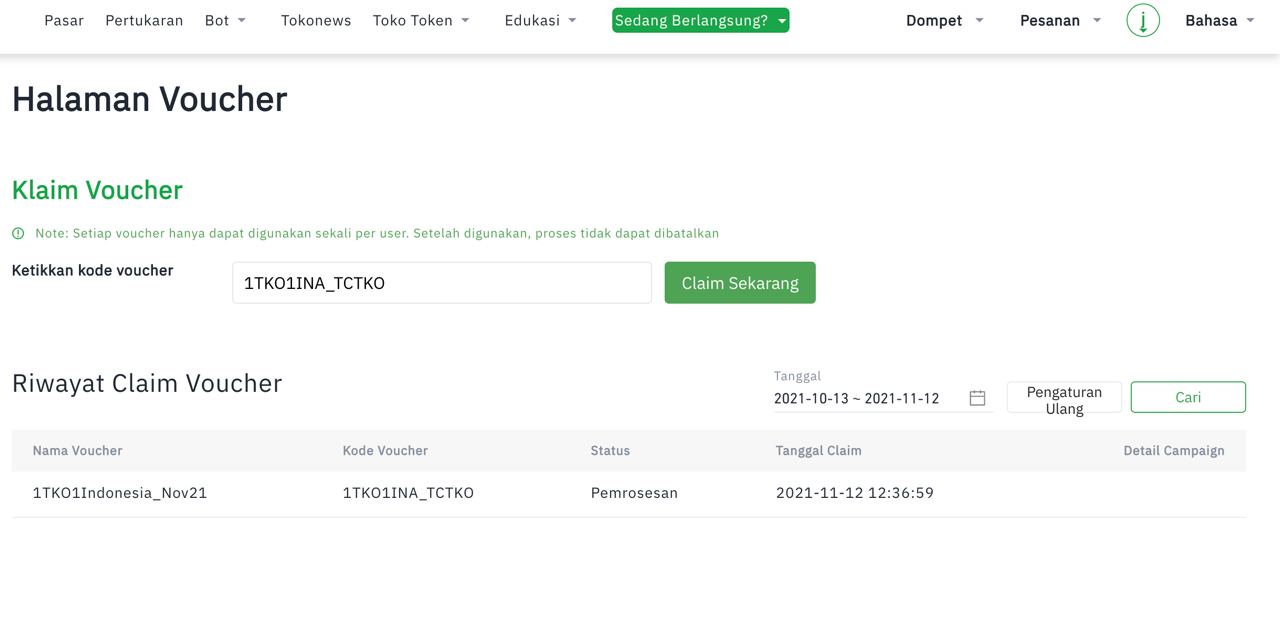 Please note:
Currently, the voucher claim feature can only be used via the webapp www.tokocrypto.com. Check regularly for the status of your reward claim after success.
Salam to the Moon
Stay tuned for further information on all official Tokocrypto channels:
Telegram: Official Group Tokocrypto
Twitter: Twitter Tokocrypto
Facebook: Official Facebook Tokocrypto
Instagram: Instagram Tokocrypto
YouTube: Youtube Tokocrypto
LinkedIn: LinkedIn Tokocrypto