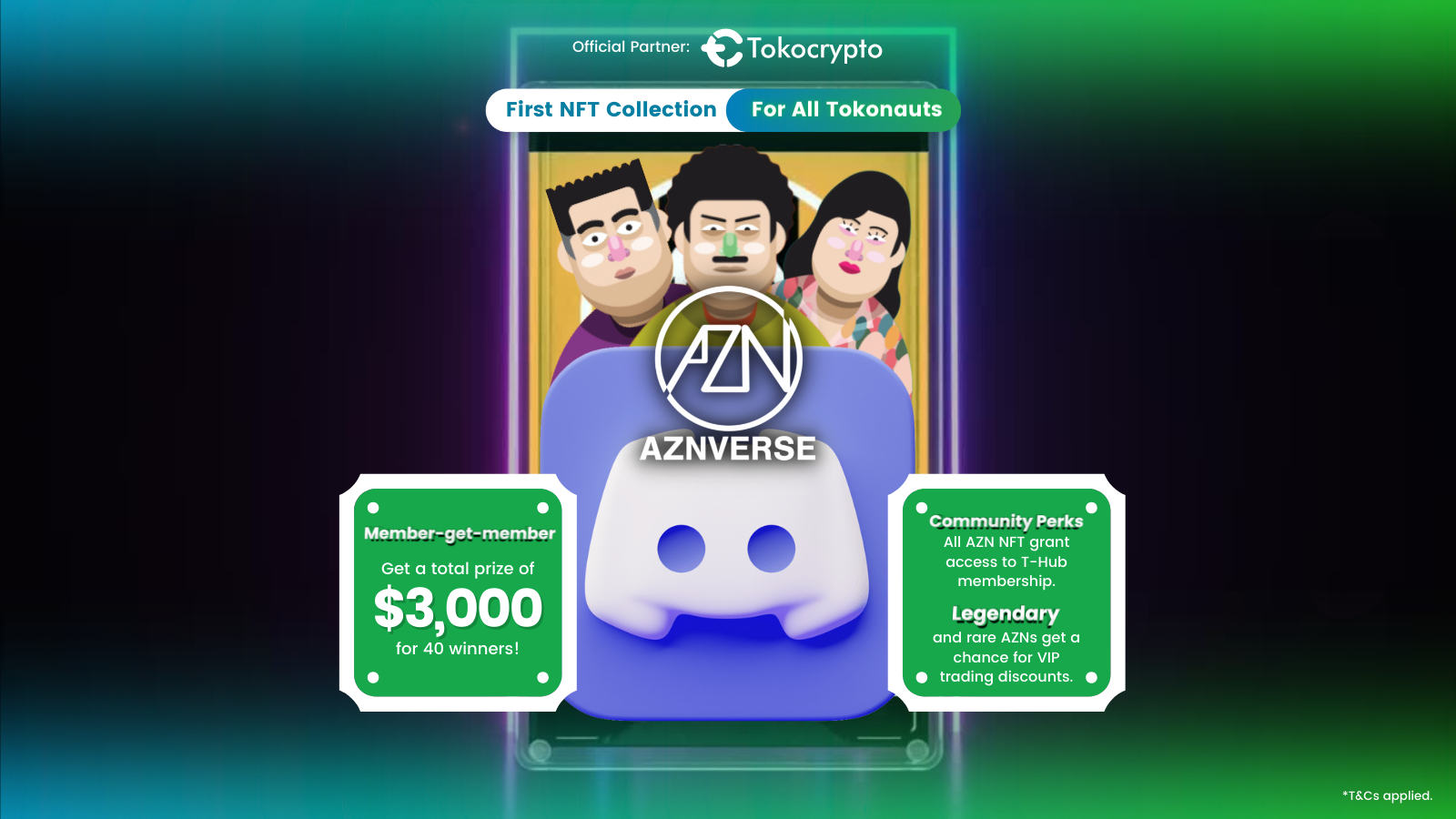 Hi Tokonauts!
AZN just launched their Discord server! Why should you join the AZN community? Where do we even start, there are so many perks!
When you hold an AZN, you are becoming a member of a club whose benefits and offerings will grow over time. Your AZN can act as your digital identity and open doors for you in the digital world through future AZN DAO, gamification and Metaverse expansion.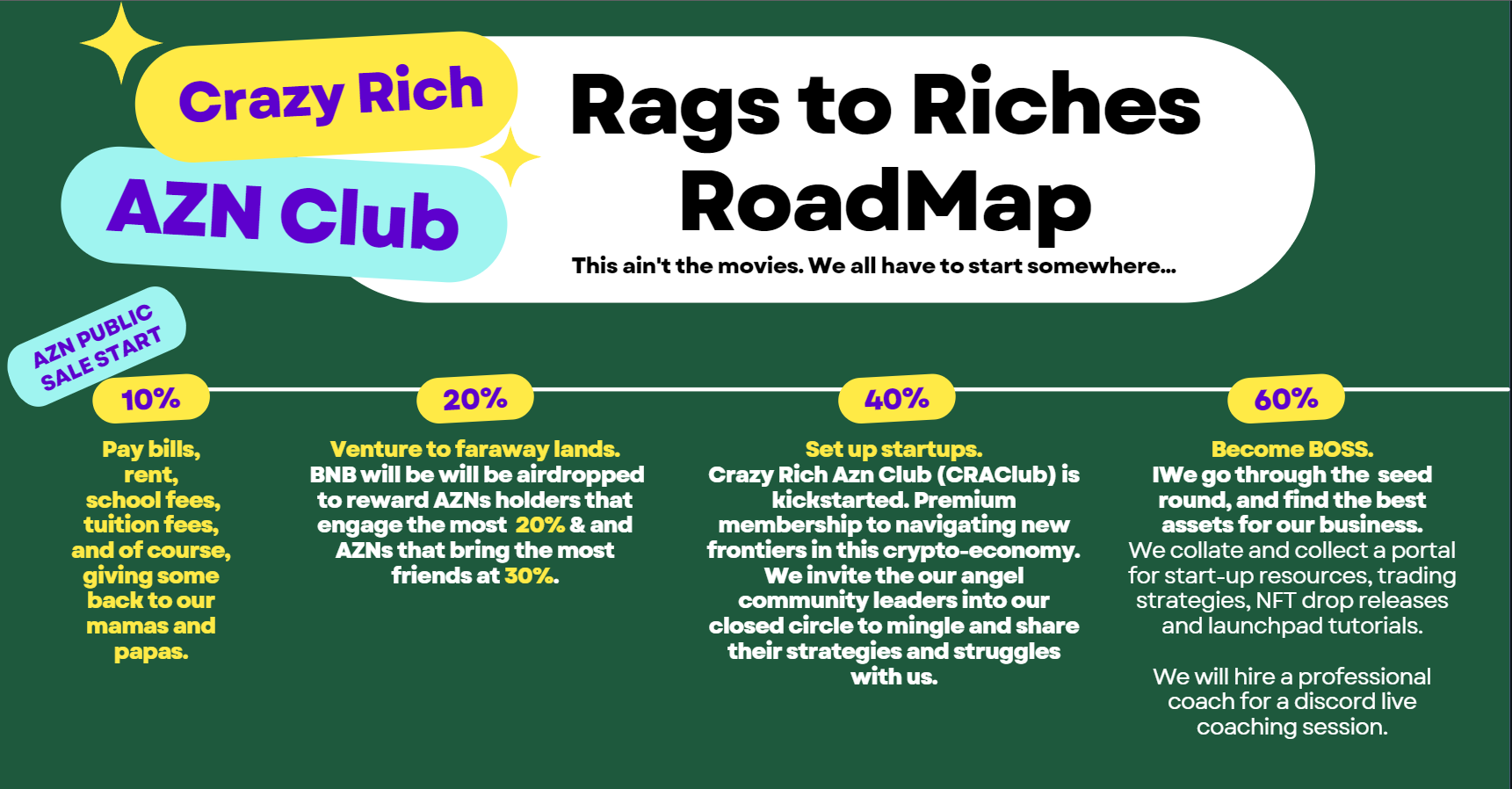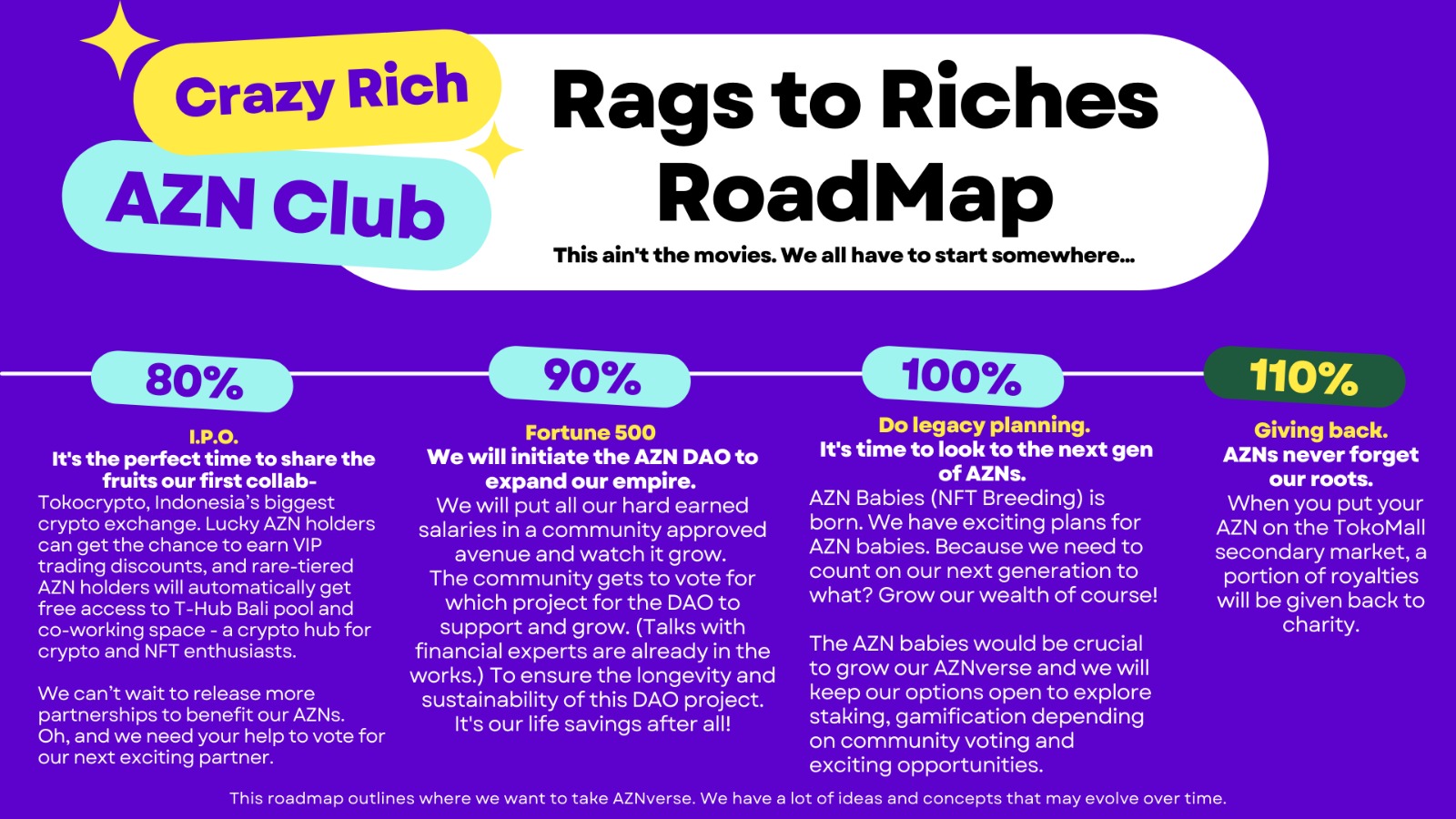 More information about AZN HERE.
AZN is a passion project that came from a community member and made possible with the support of Tokocrypto. So let's grow the community of this NFT project to 25K members!
Invite your friends to join AZN's discord server and get a total prize of $3,000 for top inviters!
How?
Get yourself into AZN discord server first

Once you're in, generate an invitation link to invite your friends to join
This is important so that the invite-bot can track how many people you have invited.
Join AZN's Discord server HERE.
How to generate your own invite link:
Click AZNverse (top left side on discord)

Click Invite People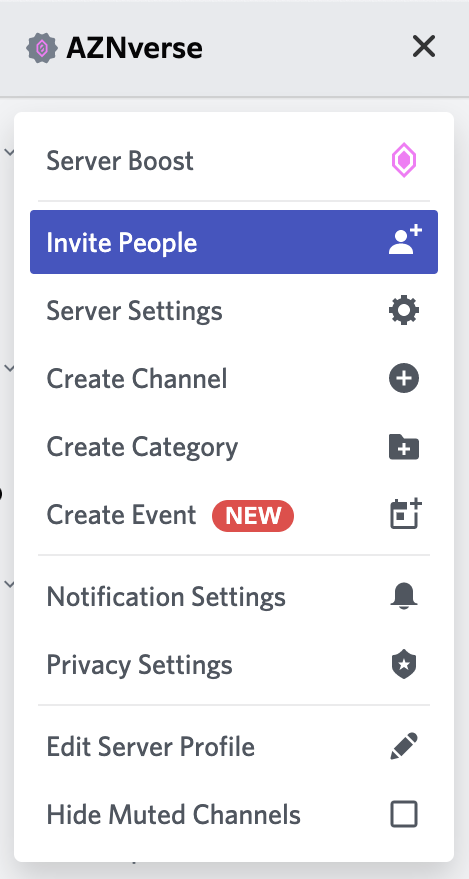 Click Edit invite link, and set it to never expire

Generate a new link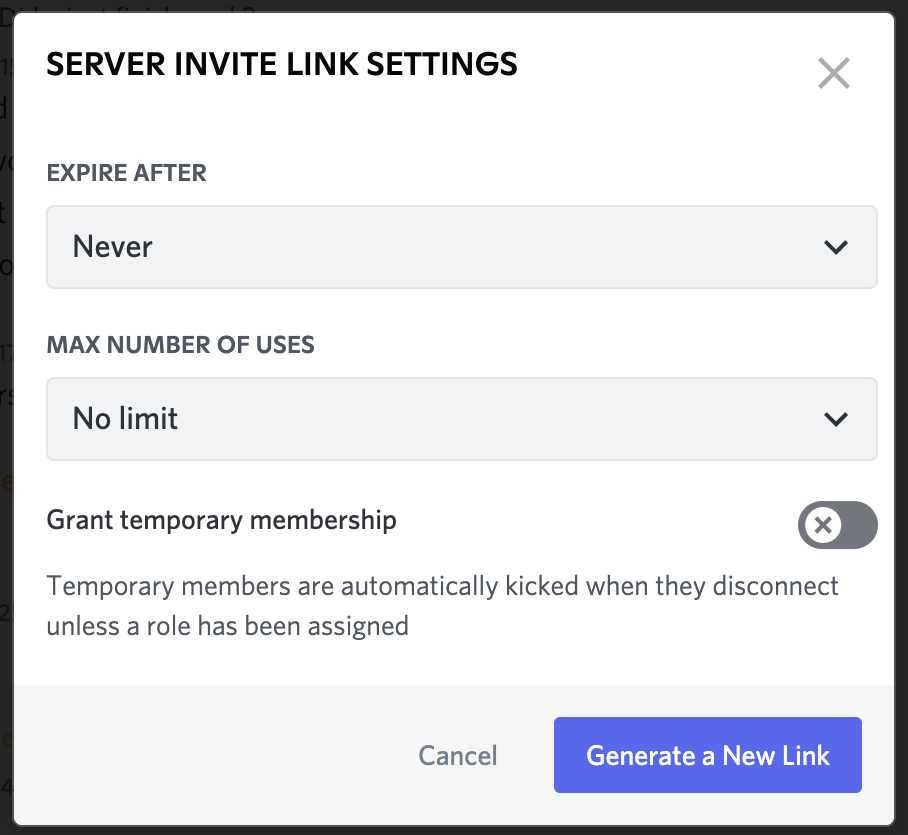 And you're all set! Copy the link and share it to your friends so they can get involved in this amazing and supportive community.
This campaign starts on 9 February 2022 and will end once we reach our goal of 25K members on AZN's discord. Winners will be announced afterwards*
*Dates may vary
Terms and conditions:
Inviters must also follow AZN's Twitter account (HERE) to qualify.

$2,000 reward for top 20 inviters ($100/winner) and $1,000 for 20 lucky/random inviters ($50/winner)

Rewards in USDT

Rewards will be sent to participants' BEP20 Wallet Address, maximum 30 working days after the campaign ends

Jury has the right to cancel the winner if proven not meeting the conditions

Jury's decision is final

The terms and conditions can change at any time without notice
Good luck and Salam to the Moon!
Stay tuned for further information on TokoMall and AZN channels:
AZN channels: Discord and Twitter
AZN website: www.aznverse.com
TokoMall Discord: Tokocrypto Ecosystem Discord
TokoMall Instagram: @tokomall.nft
TokoMall Twitter: @TokoMall
TokoMall Website: tokomall.io