Hi Tokonauts!
Thanks for your participation in the AZN Teaser NFT 500 Whitelist Giveaway campaign. The campaign has ended and we have completed the lucky draw for 500 token IDs. The list of winning token IDs can be found HERE.
Each holder of NFT token IDs in the list is entitled to 1 AZN whitelisting slot. To confirm your rewards, fill out THIS FORM by March 10, 2022. Before filling out the form, please make sure that you have following details ready:
Discord ID (see image below)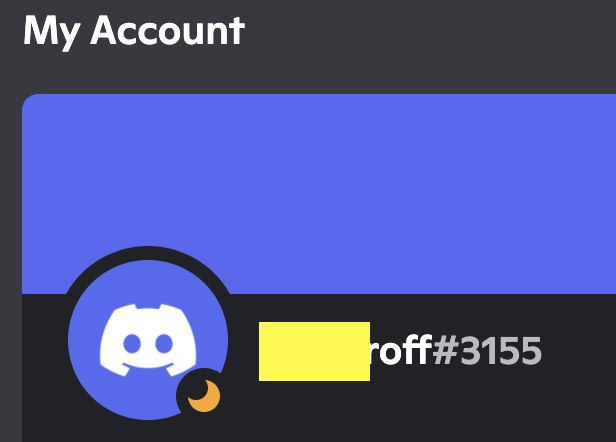 BSC wallet address

(1 wallet address is allowed to mint only 1 NFT)

TokoMall username (if you have one)

Email address registered on TokoMall (if you have one)
Stay tuned on TokoMall's channels for further updates.