Hi Tokonauts!
There are several ways to deactivate your account. One of them is to deactivate the account by contacting the Tokocrypto Customer Support team and you can fill the 2FA form. The second way you can disable it by yourself with visit to www.tokocrypto.com. here the step for disable acount:
First Step :
To disable your account. you can contact our Customer Support team by sending the following documents:
The self-supporting photo on a paper containing the words "Lock Account" and stating:
Name

Today's Date

Signature

Along with KTP
Send a request for a Lock Account to Customer Support by providing your full name, email, the reason for the lock account, and mobile number used in your Tokocrypto account and attaching the photo documents that have been prepared. If one of the requested file conditions is not fulfilled, we will reject the disable request.
Second Step:
You can also disable your account by yourself, please visit www.tokocrypto.com then select the Manage menu, then click Account Security and click Account Activity - then select Deactivate Account.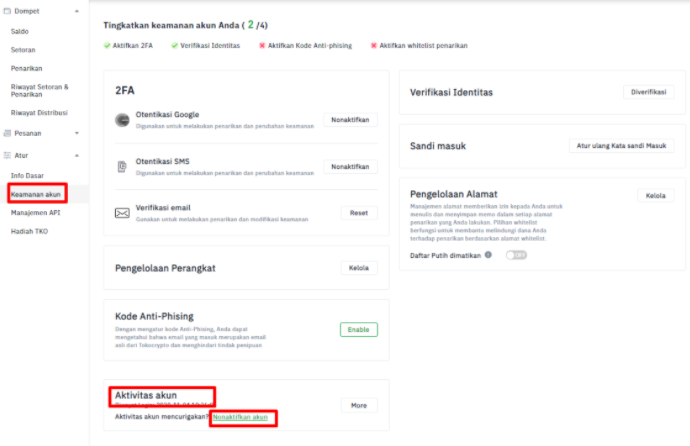 The next step, you will receive a notification as below: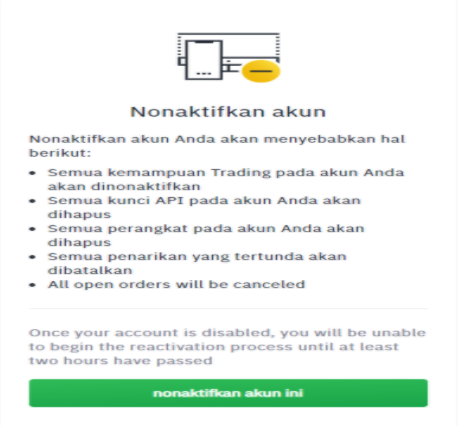 The last step you can select "Deactivate" then the account will be successfully deactivated later.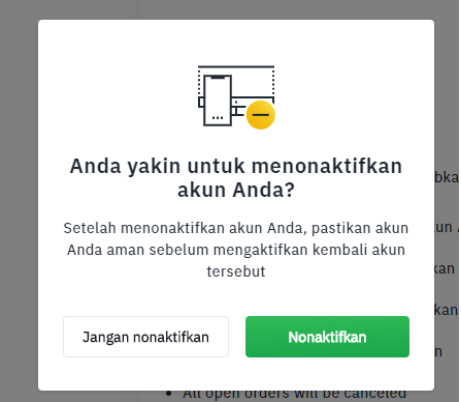 The process of deactivating the account has been successful and a notification will appear at the top left.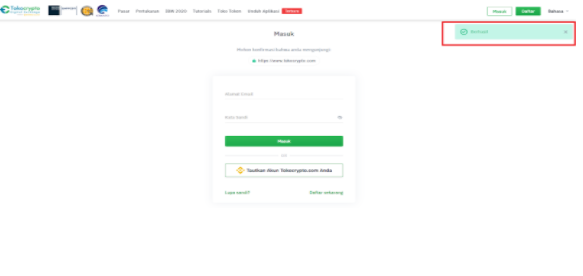 Its easy right tokonauts how to disable acount in Tokocrypto. If need other assistance, please contact our Customer Support via Live Chat or email support@tokocrypto.com.
Selamat bertransaksi di Tokocrypto #SalamToTheMoon
---
Stay tuned for further information on all official Tokocrypto channels:
Telegram: Official Group Tokocrypto
Twitter: Twitter Tokocrypto
Facebook: Official Facebook Tokocrypto
Instagram: Instagram Tokocrypto
YouTube: Youtube Tokocrypto
LinkedIn: LinkedIn Tokocrypto